Kevin Bacon Is The Heavy In 'R.I.P.D'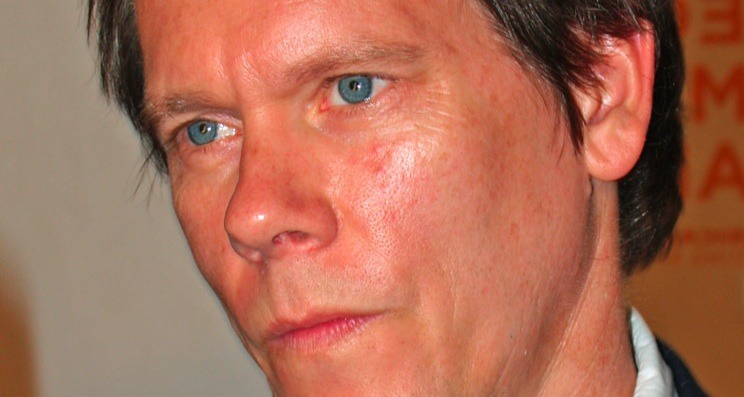 Kevin Bacon was aces as Sebastian Shaw in Matthew Vaughn's X-Men First Class and now he's moving to another comic book series to raise a little hell. Variety reports that he's in final negotiations to star opposite Ryan Reynolds and Jeff Bridges in R.I.P.D., Red director Robert Schwentke's 2013 adaptation of the Dark Horse comic about dead detectives. The Variety story doesn't mention who Bacon will be playing specifically but since the comic is about a character, played by in the film by Ryan Reynolds, who is mysteriously murdered and joins the Rest In Peace Detectives for a chance to find the man who killed him, chances are that killer will be Bacon. Having not read the comic book series I don't know who that is exactly, just merely speculating.
Bridges co-stars as a veteran R.I.D.P. detective who partners with Reynolds on his mission and the film, scheduled for a June 28, 2013 release, was written by Phil Hay and Matt Manfredi from the comic book series by Peter Lenkov.
R.I.P.D. starts shooting early this fall in Massachusetts. If Schwentke can duplicate the fun and action he brought to Red with the special effects, scares and supernatural elements inherent to R.I.P.D., then Universal might have something on their hands. However, by casting an Oscar-winner in Bridges and now a tried and true, well-respected actor like Bacon, it's almost as if Universal, which is releasing the film, isn't exactly sold on Reynolds' ability to open a movie after Green Lantern performed well-below expectations. Bridges and Bacon are names audiences have come to know and trust. But they also speak to the quality script. Neither actor has to sign onto a film unless they really love the material.
What do you think about Bacon joining this film? Can you enlighten us and let us know who he might be playing?