'Abduction' Trailer #2: Taylor Lautner's Secret Spy Life Is So Awesome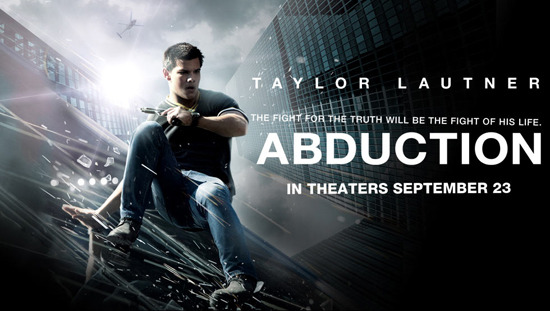 In John Singleton's Abduction, Taylor Lautner gets to play out a great teen fantasy: rather than being just another good-looking high-school kid with a caring family, he's a good-looking kid who is secretly a total badass. He's so secretly a badass that he doesn't even know it. That is, not until his adoptive spy parents are taken out, after which he has to go on the run to find out the truth of his own secretly amazing existence.
The first trailer was all about setting up the story and positioning Taylor Lautner as a guy who can act with his shirt on. This new follow-up trailer is much more interested in proving that there is so much action in the movie that it won't really matter if Lautner can act or not. Check it out below.
Apple has the fast-cut trailer in HD.
What would you do if you found your own picture on a missing persons website?  Teen Nathan Harper (Taylor Lautner) finds himself facing this very dilemma. Setting out to uncover his real identity, Nathan quickly learns his parents are far from who they say they are. When the police, government agents and shadowy figures start to pursue him, Nathan's quest for the truth erupts into a full-blown "Bourne"-like man-on-the-run thriller.
Abduction also stars Danny Glover, Sigourney Weaver, Alfred Molina, Michael Nyqvist, Maria Bello, and Jason Isaacs.