Cool Stuff: Pee-Wee Herman Tribute Art Exhibit In Los Angeles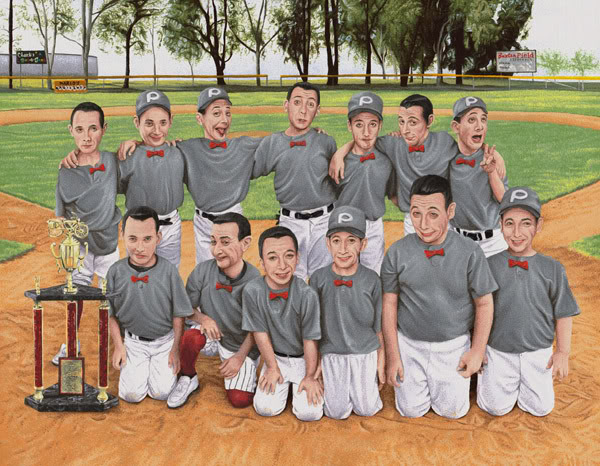 With his signature suit, voice and subversive family nature, Pee-Wee Herman has been a pop culture mainstay for decades. Even when the actor portraying him, Paul Reubens, had a bit of a run in with the law, fans still clamored for more Pee-Wee, rabidly watching his old specials, TV shows and movies. In 2010, Pee-Wee jumped back in the spotlight with a live Broadway show and he's even got a new movie in the works with Judd Apatow. Like it or not, Pee-Wee Herman is an icon.
With that in mind, Gallery 1988 in Los Angeles is hosting a tribute art exhibit for everyone's favorite bow-tied man child appropriate called I Know You Are, But What Am I? It opens Friday July 29 from 7-10 p.m. at their Venice. CA location and will be on display through August 19. After the jump, see a bunch of art from the show and find out all the pertinent information.
Gallery 1988 Venice is located at 214 Pier Avenue, Santa Monica, CA. After the opening reception, the exhibit will be open on Wednesday through Sunday from 11 a.m.-6 p.m. through August 19. Visit gallery1988.com for more information. Any art that's not sold at the opening will usually go on sale at that site the next day.
Mouse over each image for the artist name.
And that's just a sampling. Over 80 artists have put their own spin on Pee-Wee and any fan of the character is going to want to check this out.