Lee Pace Joins Steven Spielberg's 'Lincoln'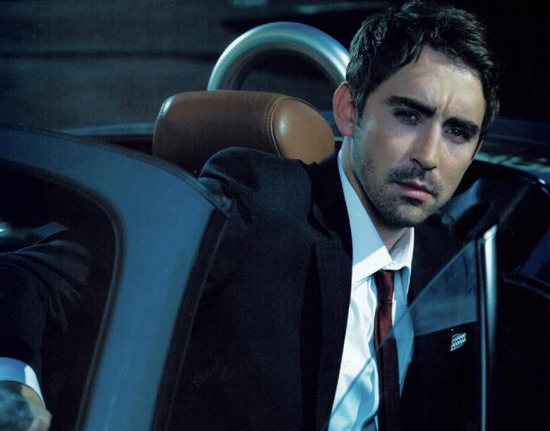 The latest to join Steven Spielberg's Lincoln is Lee Pace, the Pushing Daisies vet who led the cast of Tarsem's The Fall, has survived the Twilight series and will be seen at the end of next year playing Elven King Thranduil in The Hobbit: An Unexpected Journey. Before he goes to New Zealand to work with Peter Jackson, however, the actor will play one-time New York City mayor Fernando Wood, an early Confederate supporter.
A bit more info on his character and a recap of the rest of the already-massive Lincoln cast is after the break.
Fernando Wood, a one-time New York mayor and former Congressman was elected to his second New York mayoral term in 1860, and in 1861 suggested that New York secede to become a 'free city,' the better to continue cotton trade with the Confederacy. That obviously didn't happen, but it wasn't the death of his political career. Mr Wood went on to serve multiple additional terms in the House, chairing the Committee on Ways and Means from 1877-1881.
The rest of the cast includes: Daniel Day-Lewis as Abraham Lincoln,  Sally Field, who'll play Mary Todd Lincoln; Tommy Lee Jones as Thaddeus Stevens; David Strathairn as Secretary of State William Seward; Joseph Gordon-Levitt as Robert Todd Lincoln; and Hal Holbrook, James Spader, John Hawkes, Tim Blake Nelson, Bruce McGill and Joseph Cross, with David Costabile, Byron Jennings, Dakin Matthews, Boris McGiver, Gloria Reuben, Jeremy Strong, and David Warshofsky in smaller parts.
From the press release that announced the film back in November 2010:
Based on the best-selling book, Team of Rivals, by Pulitzer Prize-winning historian Doris Kearns Goodwin, the screenplay has been written by the Pulitzer Prize winner, Tony Award winner, and Academy Award nominated writer Tony Kushner. It will be produced by Kathleen Kennedy and Steven Spielberg. It is anticipated that the film will focus on the political collision of Lincoln and the powerful men of his cabinet on the road to abolition and the end of the Civil War.
[Deadline]