Glen Mazzara Is Your New 'The Walking Dead' Showrunner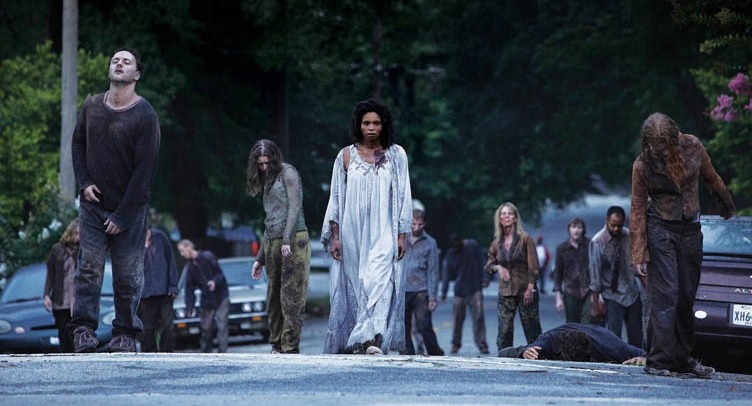 Last night a bombshell hit The Walking Dead: Frank Darabont, who launched the show along with The Walking Dead comic writer Robert Kirkman and producer Gale Anne Hurd, stepped down as showrunner as the series is in the middle of shooting its second season. We were told that there would be no significant interruption in production. To achieve that, a new showrunner has already been named: Glen Mazzara, who wrote for the first season and was hired as Frank Darabont's right-hand man for season 2.
Deadline breaks the news, quoting an interview with Mr. Darabont from about a month back in which he spoke about Glen Mazzara's hire: We hired Glen Mazzara as our Number Two in the room... We consider him our head writer and he's just a fantastic asset." Mr. Mazzara wrote the first season episode 'Wildfire,' and was a writer/producer on The Shield, Crash, Hawthorne and Criminal Minds: Suspect Behavior.The Walking Dead season 2 is still set to premiere on AMC on October 16. Here's AMC's statement on the matter:
The Walking Dead's Glen Mazzara, writer and executive producer, is expanding his responsibilities to assume the role of showrunner. AMC is grateful to executive producer, writer and pilot director Frank Darabont whose contributions to the success of The Walking Dead are innumerable.  We continue to discuss his ongoing role with the series.
Robert Kirkman, creator of The Walking Dead graphic novels, executive producer and writer on the series, will remain in this role and will continue to steward the brand.  Gale Anne Hurd will remain in her role as Executive Producer. The production continues on schedule for an October 16th premiere.