JJ Abrams One Step Closer To Taking 'Star Trek 2' Reins; Production Start Planned For January 2012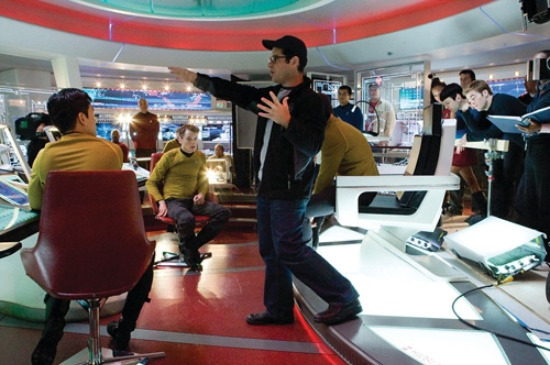 Briefly: Looks like JJ Abrams is almost officially on board Star Trek 2. Really. Under a headline proclaiming JJ Abrams Directing 'Star Trek 2,' Deadline reports that in the wake of a post-Super 8 vacation the director is now working with Roberto Orci, Alex Kurtzman and Damon Lindelof on the script for the sequel. But the site also says he hasn't officially committed to the film. I don't think there is any expectation that he won't direct, and Paramount has exercised the option it has on the cast, but we're still in that period before a deal is fully set up.
In addition, the site echoes word that has been floating around for a while saying that Trek 2 won't be released in mid-2012 as originally planned, because the shoot won't start until January 2012. Deadline says a late 2012 slot could be given to the Trek sequel, but it seems more likely that we'll see it in 2013.  In the meantime, expect the G.I. Joe sequel in the slot once reserved for Trek 2.