'Happy Feet Two' Trailer – CGI Penguins Bring Sexy Back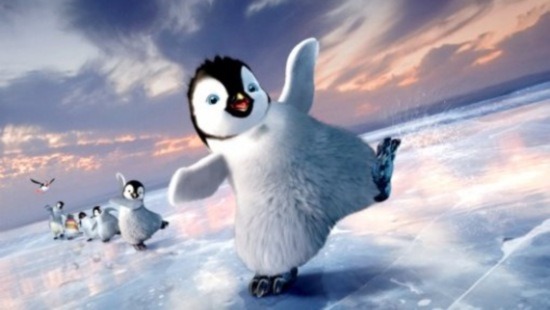 A new trailer has been released for Happy Feet Two, the sequel to 2006's dancing-CGI-penguin hit. Featuring the vocal talents of Elijah Wood, Robin Williams, Hank Azaria, and many others, Happy Feet Two tells the theoretically adorable tale of a young penguin who just wants to fly. The film is directed by George Miller, whose previous work includes the Mad Max movies, Lorenzo's Oil, and the two Babe films. Watch the trailer after the jump.
[via Entertainment Weekly]
I was never very excited about Happy Feet Two, but I was fine with the trailer until about 25-second mark. This video lost me at exactly the moment the words "Don't call it a comeback" were uttered. I have a strong aversion to seeing "cute" CGI creatures sing modified versions of current-ish pop hits, and this is definitely no exception. (See also, if you dare: "Single Ladies" from Alvin and the Chipmunks: The Squeakquel.)
In addition to Wood, Williams, and Azaria, Happy Feet Two also stars the voices of Alecia Moore (a.k.a. Pink), Sofia Vergara, Anthony LaPaglia, Magda Szubanski, Hugo Weaving, Brad Pitt, and Matt Damon. The film opens in 3D November — or, I'm sorry, "Novemburr" — 18.
Here's the poster: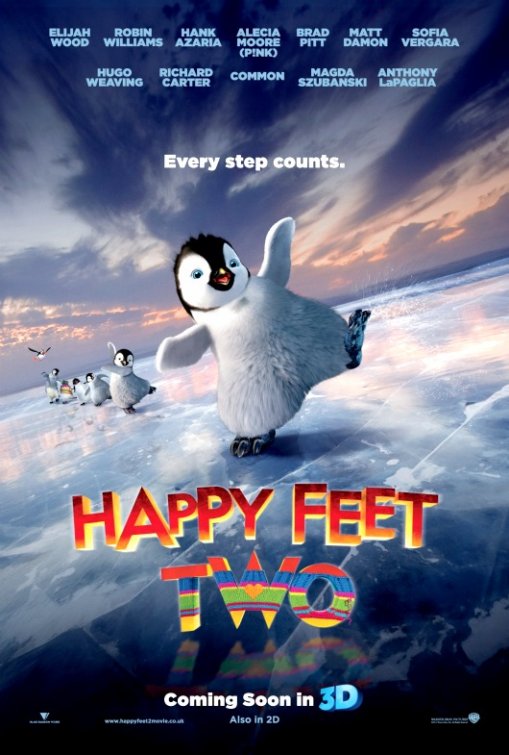 And the official synopsis:
The sequel to "Happy Feet," the Academy Award-winning animated smash hit, "Happy Feet Two" returns audiences to the magnificent landscape of Antarctica in superb 3D.
Mumble, The Master of Tap, has a problem because his tiny son, Erik, is choreo-phobic. Reluctant to dance, Erik runs away and encounters The Mighty Sven — a penguin who can fly! Mumble has no hope of competing with this charismatic new role model.
But things get worse when the world is shaken by powerful forces.
Erik learns of his father's "guts and grit" as Mumble brings together the penguin nations and all manner of fabulous creatures — from tiny Krill to giant Elephant Seals — to put things right.