'New Year's Eve' Trailer – Attractive Famous People Ring In 2012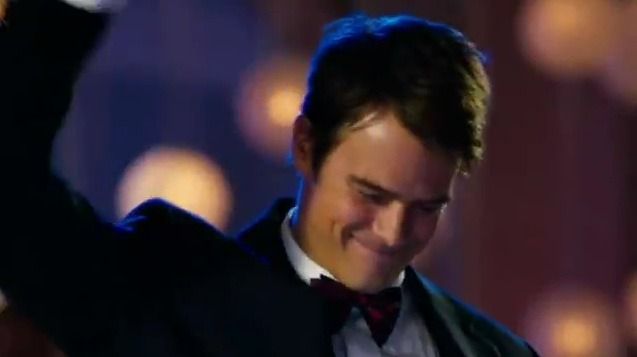 The first trailer has dropped for New Year's Eve, Garry Marshall's not-quite-sequel to his 2010 hit Valentine's Day. If you've ever seen Valentine's Day, you probably know what to expect: big-name celebrities, a bunch of disparate storylines, and people crowing about how goddamn magical the holiday in question is.
This time around, many mini-plotlines converge in New York City on the titular holiday, and the cast consists of Ashton Kutcher, Jessica Biel, Hector Elizondo, Robert De Niro, Halle Berry, Katherine Heigl, Josh Duhamel, Til Schweiger, Lea Michele, Zac Efron, Abigail Breslin, Sofia Vergara, Alyssa Milano, Hilary Swank, Sarah Jessica Parker, Michelle Pfeiffer, Abigail Breslin, Ice Cube, Seth Meyers, John Stamos, Jon Bon Jovi, John Lithgow, Ludacris, and Ryan Seacrest. (Just in case you didn't notice that that's a lot of famous people, the trailer includes a shot of Heigl's character exclaiming, "There's going to be more celebrities here than rehab!") Watch the trailer after the jump.
[via The Hollywood Reporter]
Here are some of the plotlines we can look forward to in New Year's Eve:
Biel and Meyers play an expectant couple hoping to deliver on New Year's Day in order to win a $25,000 prize
Bon Jovi's character is a rock star who runs into his caterer ex, played by Heigl
Duhamel's character hopes to reunite with a girl he met and fell in love with last New Year's Eve
Pfeiffer plays an executive secretary who enlists Efron's character's help in fulfilling some last-minute New Year's resolutions
DeNiro's character is a bitter old man dying in a hospital
Kutcher plays a guy who hates New Year's Eve, and it's pretty obvious from the trailer that he'll end up falling for Michele's character (worth noting: Kutcher is not playing the same character he was in Valentine's Day)
Swank plays the producer of the big Times Square event; her love interest is played by Ludacris
Discuss: Will you watch New Year's Eve? Does this look more or less annoying than Valentine's Day? Are you ready for next year's thematically linked ensemble romcom, What to Expect When You're Expecting?