Sequel Casting: Joe Mazzello In 'G.I. Joe 2;' Joan Allen & Albert Finney In Talks For 'The Bourne Legacy'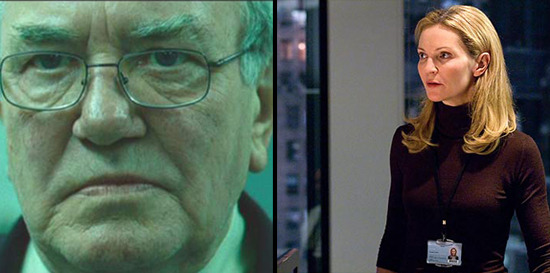 Sequel news! Jon M. Chu is assembling the cast for G.I. Joe 2: Cobra Strikes like a kid lining up action figure purchases after Comic Con. (Too labored? Sorry. I'm trying to work out of that SDCC mentality.)
He's got Channing Tatum, Ray Park and Lee Byun-hun returning from the first film, and Dwayne Johnson, Ray Stevenson, Elodie Yung, Adrianne Palicki, Stephen Martines, D.J. Cotrona, and RZA set for new roles. And now he's got Joe Mazzello (The Pacific, The Social Network) playing Mouse. He's "18-year-old Southern charmer," who is reportedly meant to act as a lure to bring young ladies into the G.I. Joe audience. Seriously. [WhatsPlaying.au, confirmed by Deadline]
After the break, two previous Bourne actors are Bour... no, I"m not going to write that. But you get the idea.
Tony Gilroy's The Bourne Legacy is really gathering steam. Jeremy Renner will play a new character who is trained by the same program that created Jason Bourne; this film will launch a parallel storyline that takes place in the same world. Rachel Weisz plays another agent and Edward Norton has been in talks to play the villain role. Now, strengthening the new film's ties to the three existing Bourne movies, Joan Allen and Albert Finney are in talks to reprise their previous Bourne roles.
Variety reports that both actors, last seen in The Bourne Ultimatum, are in talks for the film, but doesn't specify how large their parts might be in Tony Gilroy's new script.
Oscar Isaac has also signed on to play a character in The Bourne Legacy, according to Deadline. He tested for the lead role, but now he'll be Number 3, "another brainwashed assassin." Oscar Isaac was one of the brighter spots in Sucker Punch — I hated his role, but liked his performance in it — and he's great in Nicolas Winding Refn's Drive, which you'll get a chance to see in September.