Robert Zemeckis In Talks To Direct Brian Helgeland-Scripted 'Here There Be Monsters'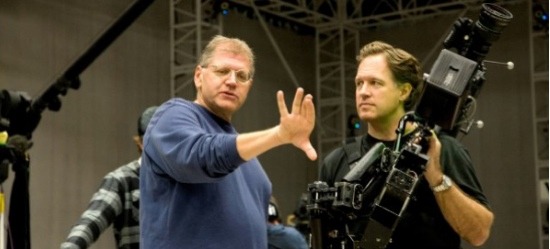 Since the sinking of the Robert Zemeckis mocap remake of Yellow Submarine, the director has been attached to quite a few projects, many of which are live-action. His likely next film is Flight, starring Denzel Washington as a drug-addled pilot who safely performs a seemingly heroic emergency landing, despite being under the influence during the flight. (In other words, he contributed to the emergency.) That could shoot in the fall. He's also got possible projects The Animated American, Replay and Major Matt Mason.
Now there is one more: Here There Be Monsters, a heavily fictionalized account of the career of British naval officer John Paul Jones, who runs afoul of a sea monster. Brian Helgeland (LA Confidential) scripted, and we've got a few more details below.
The Wrap reports that Mr. Zemeckis is attached to direct, but also talks about Brian Helgeland writing as if that tidbit is new rather than several months old. Perhaps there are points in that screenwriting deal of which we weren't previously aware.
As we previously reported when Paul Greengrass was said to be a contender for the directorial gig, Here There Be Monsters is "a Legendary Pictures film about "British naval officer John Paul Jones, who's wrongly stripped of his commission and is hired by a rich shipping magnate to investigate the disappearance of his merchant ships in the North Atlantic. Jones and his shipmates slowly realize that it's the work of a sea serpent, and they use unconventional yet visionary naval strategies to battle the creature and stay alive."
With quite a few projects on his plate, we don't know where this might fall on the priority list for Mr. Zemeckis. But Legendary is on a roll of late, and this seems like the sort of project that, with a solid script, the company would push forward.