First Look: Michael Fassbender And Carey Mulligan In 'Shame'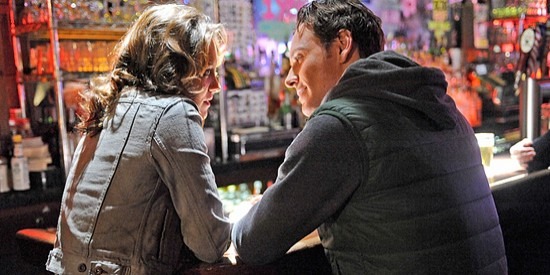 Be prepared for a whole bunch of posts today featuring images from the impressive 2011 fall festival slate, as the Toronto International Film Festival (TIFF) has announced a big portion of the fest's September lineup. Along with that announcement comes a batch of images to go with many of the films. We'll have a complete rundown of the TIFF slate shortly, but first let's highlight one of the most interesting films on the schedule: Shame.
This is the latest film from director Steve McQueen, in which he once again directs Michael Fassbender. The two worked together to great effect on Hunger, and so I'm very excited for Shame, in which Mr. Fassbender plays a man living in NYC who has a bit of a problem with his insistent sexual desires. Michael Fassbender has become one of the most reliable and consistently impressive actors around, and I'm hoping that Shame gave him the impetus to really let loose.
We've got a batch of images featuring the actor and co-star Carey Mulligan, playing his sister, after the break.
This is the official synopsis:
Brandon is a thirty-something man living in New York who is unable to manage his sex life. After his wayward younger sister moves into his apartment, Brandon?s world spirals out of control. From director Steve McQueen (Hunger), Shame is a compelling and timely examination of the nature of need, how we live our lives and the experiences that shape us. Stars Michael Fassbender, Carey Mulligan, James Badge Dale and Nicole Beharie.