Jason Reitman's 'Young Adult' Will Get December Release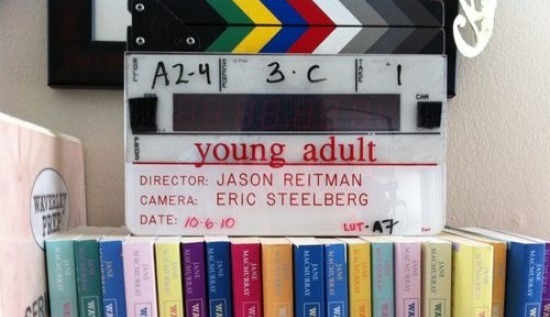 We've been hearing about the next Jason Reitman-Diablo Cody collaboration, Young Adult, for over a year now, and with each tidbit of news I've become more and more eager to see the film. And now that the release date has finally been announced, I finally know when I'll actually get to watch it.
The film stars Charlize Theron as a writer who returns to her hometown in order to win back her high school sweetheart (Patrick Wilson). But don't be fooled by the romcom-esque premise — Cody herself has described the project as "pretty serious and fucked up." Hit the jump for details on the project, including the release date.
I haven't seen Young Adult myself, but the buzz I've been hearing has been strong. Though the film marks a reunion for Reitman and Cody, who previously worked together on Juno and, to a lesser extent, Jennifer's Body, Young Adult is said to be very different from their previous collaborations. Theron, Wilson, and co-star Patton Oswalt have been earning praise for their performances as well.
Official synopsis:
Academy Award® winner Charlize Theron plays Mavis Gary, a writer of teen literature who returns to her small hometown to relive her glory days and attempt to reclaim her happily married high school sweetheart (Patrick Wilson). When returning home proves more difficult than she thought, Mavis forms an unusual bond with a former classmate (Patton Oswalt) who hasn't quite gotten over high school, either.