Neil Burger Set To Direct Sheldon Turner-Scripted 'Bonnie And Clyde'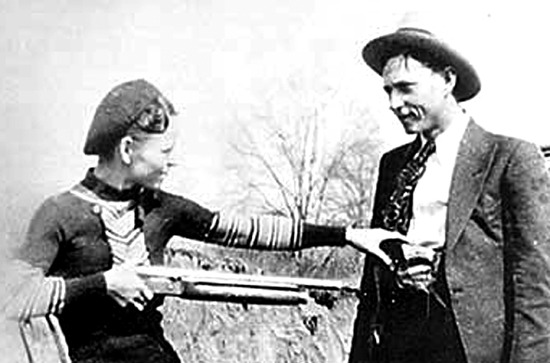 In the wake of the success of Limitless, Neil Burger has already signed to make Sony's video game adaptation Uncharted. But a new draft of that script is in the works, and even though he's also writing, one expects there is no small amount of dealing with Sony to get that screenplay crafted, especially after the time spent with David O. Russell's now-aborted Uncharted script. In other words: that one might take a minute to come together.
So Mr. Burger has set up a parallel development project. He's attached to direct a new version of the Bonnie and Clyde story, with Sheldon Turner (Up in the Air) scripting based on the book Go Down Together: The True, Untold Story of Bonnie and Clyde.
Variety reports the important details and says that the Jeff Guinn book chronicles the crime tale that became among the first New Hollywood classics under the direction of Arthur Penn in 1967.
The book synopsis:
Journalist Guinn (Our Land Before We Die), in this intensely readable account, deromanticizes two of America's most notorious outlaws (they were never... particularly competent crooks) without undermining the mystique of the Depression-era gunslingers. Clyde Barrow, a scrawny kid in poverty-stricken West Dallasin the late 1920s, stole chickens before moving on to cars, following in the footsteps of his older brother, Buck. In 1930, he met 19-year-old Bonnie Parker, and during the next four years Clyde, Bonnie and the ever-revolving members of the Barrow Gang robbed banks and armories all over the South, murdering at least seven people. Bonnie, who fancied herself a poet, wrote, Some day they'll go down together, and they did, in a Louisiana ambush led by famed ex–Texas Ranger Frank Hamer. With the brisk pacing of a novel, Guinn's richly detailed history will leave readers breathless until the final hail of bullets.
That idea of removing the veil of romantic illusion and breaking the figures down to their more human origins will be important. If this particular film can be cast appropriately, with a Clyde that is significantly different from Warren Beatty's famous portrayal, it might have a chance to stand on its own.