First Look: Nicolas Cage, Idris Elba And Ghost Rider In 'Ghost Rider: Spirit Of Vengeance'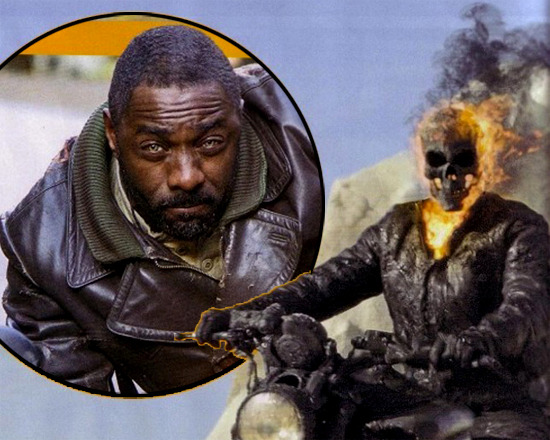 Devindra said it best when writing up Ghost Rider: Spirit of Vengeance at Comic Con: "this might not suck." The beautiful thing about those big Hall H presentations is that you can feel the mood of the room swing positive or negative in real time. The Hall H audience is like a 6000-person-sized elephant, only a bit quicker on its feet, emotionally speaking. As we saw footage of the making of the film, and then some of the final product, you could feel one big, stupid collective grin forming across the giant hall.
So the Ghost Rider sequel no one thought they wanted became the Ghost Rider sequel to which many of us will be at least willing to offer a chance, thanks to the daredevil direction of Mark Neveldine and Brian Taylor and the fact that the title character vomits bullets and pisses fire. We don't yet have footage to embed, but in the meantime you can get a first look at the film via scans of images that appeared in the new Empire.
Will Ghost Rider: Spirit of Vengeance actually be good, in a classic sense? Probably not. Will it be fun? Very possibly, and that is more than enough. Thanks to The Film Stage for the scans.
Johnny Blaze, aka Ghost Rider (Cage) is hiding out in remote Eastern Europe and struggling to repress his curse. Blaze is recruited by a sect to take on the devil (Ciaran Hinds), who wants to take over his mortal son's body on the kid's birthday.
Ghost Rider: Spirit of Vengeance also stars Ciaran Hinds, Violante Placido, and Johnny Whitworth. It opens on February 17th, 2012.