Page 2: Indiana Jones, Walt Disney, Star Wars, E.T., Avatar, Ghostbusters, Comic-Con, Fight Club, X-Files, Jon Favreau, The Lion King, Cast Away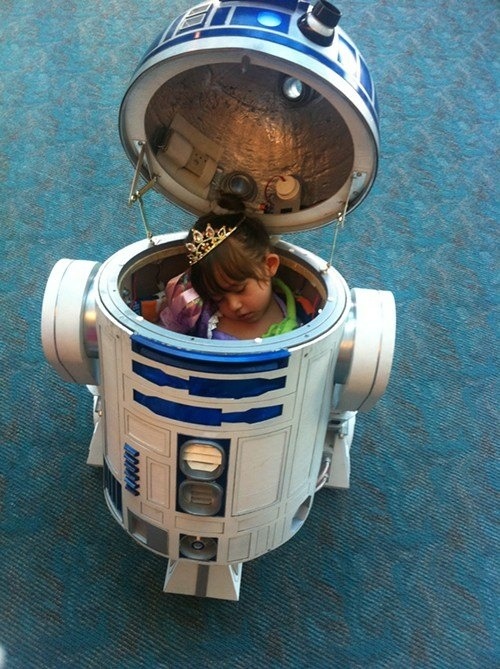 We may receive a commission on purchases made from links.
What is Page 2? Page 2 is a compilation of stories and news tidbits, which for whatever reason, didn't make the front page of /Film. After the jump we've included 46 different items, fun images, videos, casting tidbits, articles of interest and more. It's like a mystery grab bag of movie web related goodness. If you have any interesting items that we might've missed that you think should go in /Film's Page 2 – email us!
Header photo: R2-D2's secret revealed at Comic-Con.
Oscar nominated filmmaker and screenwriter Michael Cacoyannis (Zorba the Greek) died Monday of complications from a heart attack and chronic respiratory problems at age 89.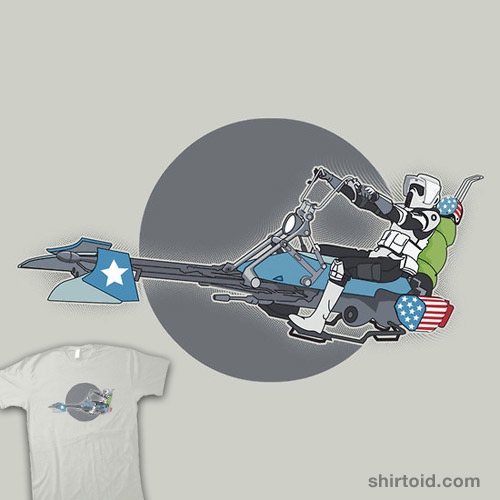 "Imperial Chopper" T-shirt.
Total Film lists the 50 Best Time Time Travel Movies.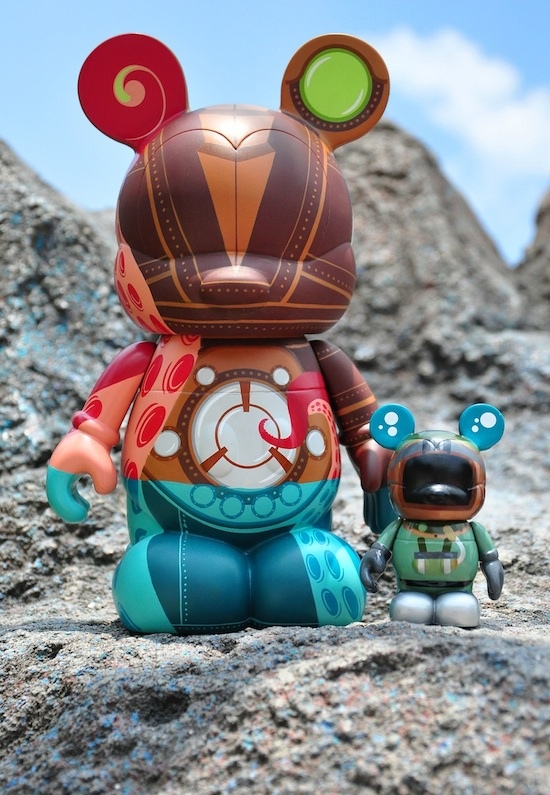 A 20,000 Leagues Under the Sea limited edition 1,000 piece set designed by Disney Artist Jason Zucker will be released via the Disney Parks Online Store only on August 12th, 2011.
BuzzFeed lists 10 things you didn't know about Caddyshack.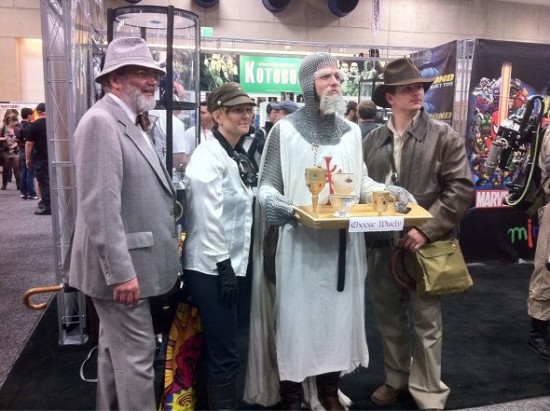 Indiana Jones and The Last Crusade cosplay at Comic-Con.ForeverGeek lists 13 film franchises that must die.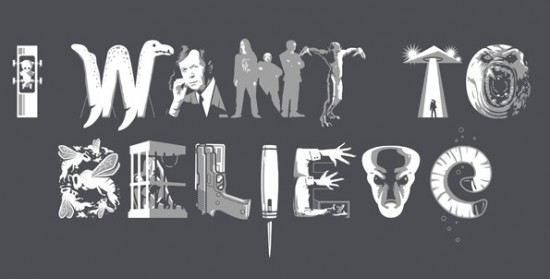 Today's t-shirt of the day on TeeFury is "X-Philes – I Want 2 Believe"
IO9 lists 10 creepy, sexy fairy tales that should be films.
Due to the amount of graphics and images included in Page 2, we have to split this post over a BUNCH of pages. Click the link above to continue the second page of Page 2.
FX guru Freddie Wong takes on Jon Favreau.
OWF lists 10 unrealized films we wish had been completed.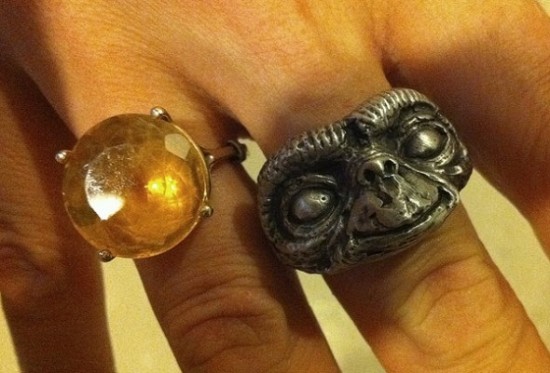 Shannon Larraatt created this E.T. ring.
Star Trek 2 co-writers/producers Roberto Orci and Alex Kurtzman talked to Cinepremiere about the sequel's production plans:
Orci: We had ideas when we did the first [Star Trek] movie – we always think it is bad luck to think of the sequel – but we had some ideas for the sequel way back then and actually we are doing some of those ideas now and pitching and pitching them to the studio and JJ [Abrams] has been developing them with us. The idea's that we had have stuck so we feel pretty strongly that we have an amazing story and we are going to be shooting very soon.
Question: How soon?
Orci: Hopefully...
Kurtzman: ...Early next year.
Orci: I think probably in January, but every time we say "we will be shooting any second now," we are not, but it is going to be soon.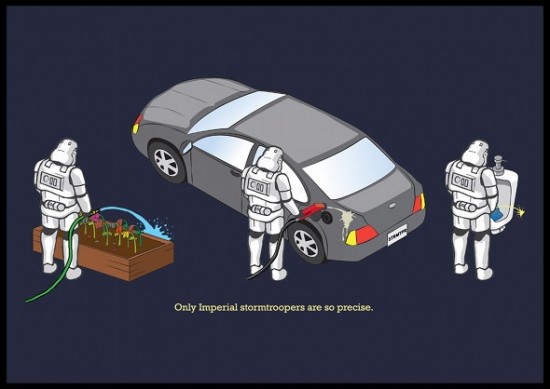 "Stormtroopers can't aim" t-shirt.
Motorcycle Diaries writer Jose Rivera is set to adapt the tale of the 33 mine workers who were trapped underground for 69 days.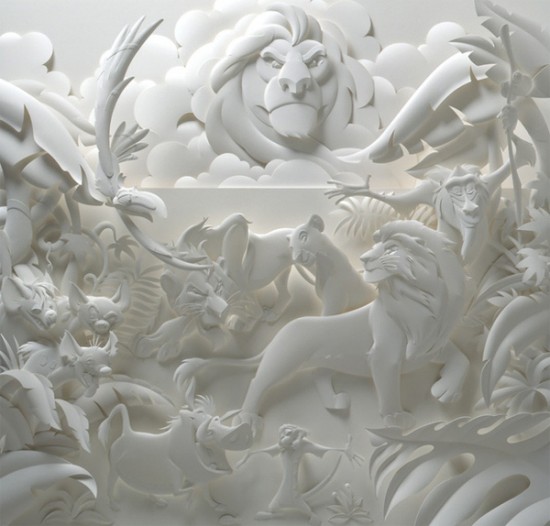 Check out this amazing paper sculpture for The Lion King.Transformers: Dark of the Moon has an estimated worldwide total of $882.4 million, passing the previous two Transformers films in lifetime box office revenue.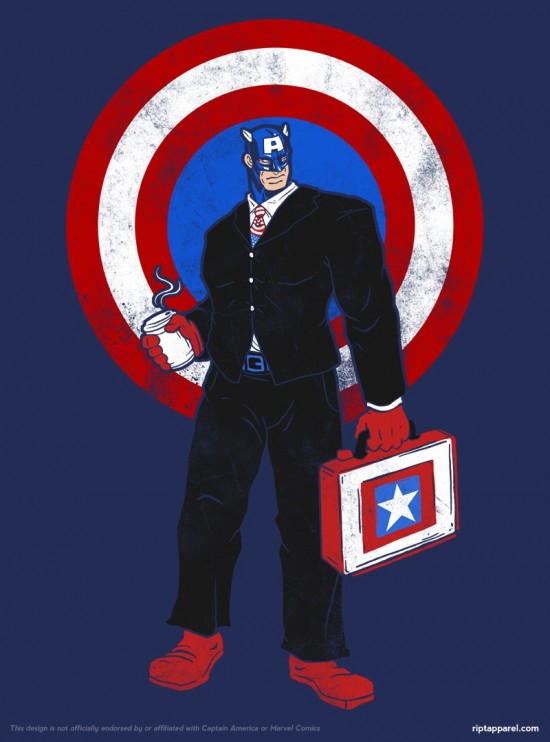 Today's t-shirt of RIPT Apparel is a Captain America-inspired design "Captain Corporate America".
The AV Club lists the 11 movies that twist the English language for their own purposes.
Due to the amount of graphics and images included in Page 2, we have to split this post over a BUNCH of pages. Click the link above to continue the third page of Page 2.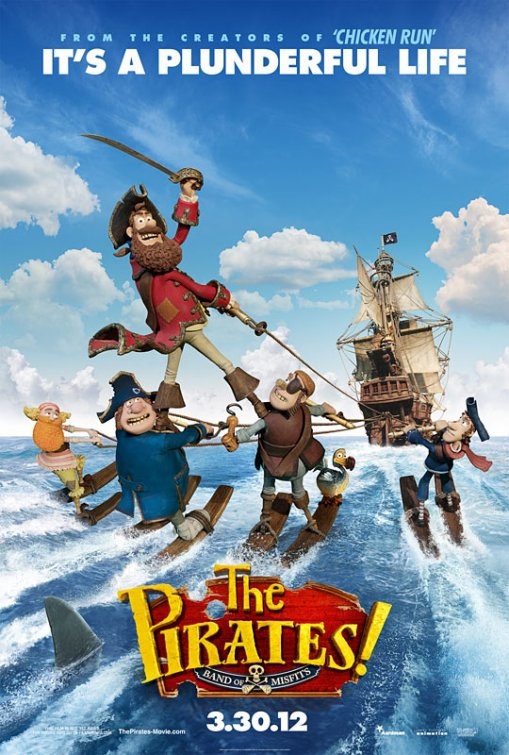 Check out this new poster for The Pirates! Band of Misfits.
The Sarah Palin documentary Undefeated bottoms out at $24,000.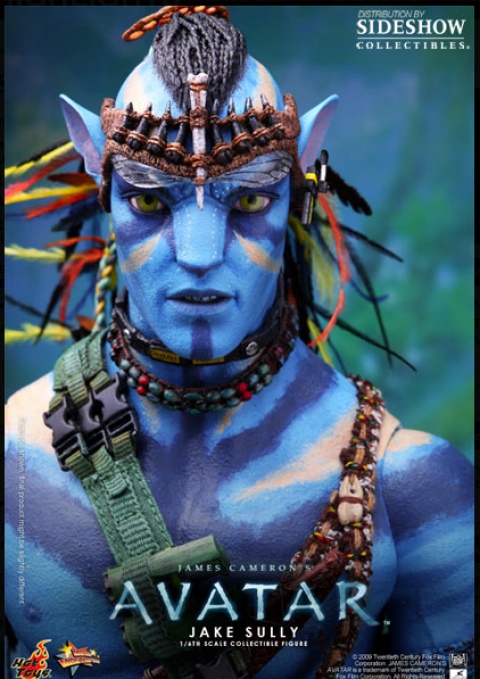 Hot Toys is releasing a 12-inch Jake Sully Avatar figure.
ShortList lists the 50 best movie mentors.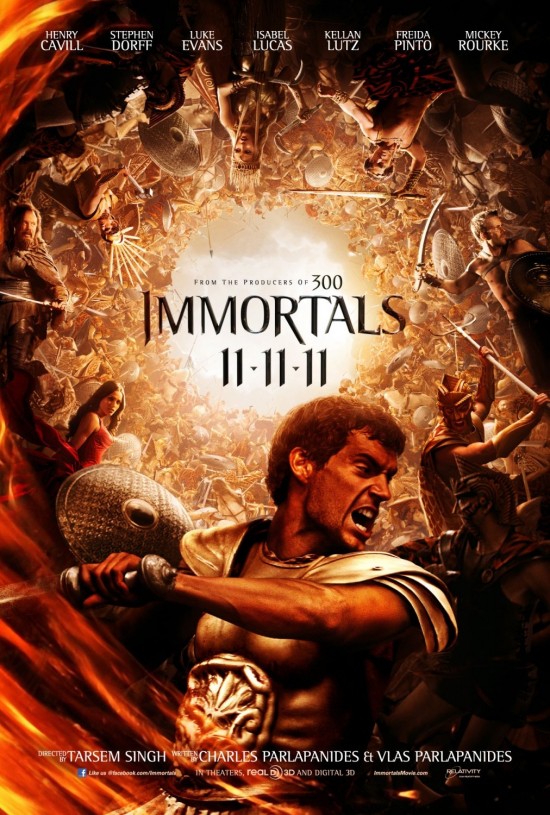 Relativity has released a new poster for Immortals.
Complex lists the 15 craziest celebrity cameros.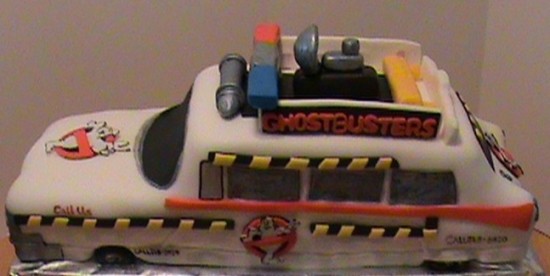 Cake Central member Graciecakes created this Ghostbusters Ecto-1 cake.
Dvice lists Mark Hamill's 6 best voice acting roles (that aren't the Joker).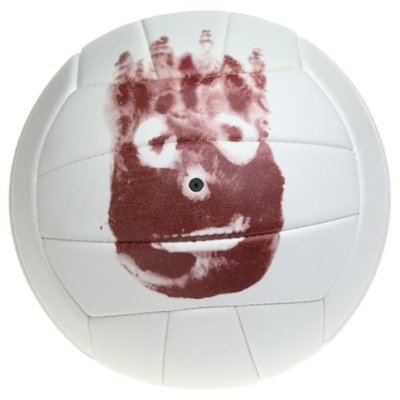 Did you know: Wilson sells a Wilson Castaway Volleyball replica on Amazon?
SFGate lists the 5 most formidable movie mobsters.
Due to the amount of graphics and images included in Page 2, we have to split this post over a BUNCH of pages. Click the link above to continue the fourth page of Page 2.

Officially Licensed Star Wars Golf Club Covers.
Nathan Fillion expresses further interest in playing Nathan Drake in an Uncharted movie:
"I am certainly still interested in playing Nathan Drake. I think every actor I know wants their action-adventure hero, their Indiana Jones. That would be a good one for me, I think. What I don't want is people pressuring that poor man [director Neil Burger] and souring him on the actual idea. If we could somehow just... do you remember the movie Inception? I think that's what we need to do. We need to let him land on the idea on his own."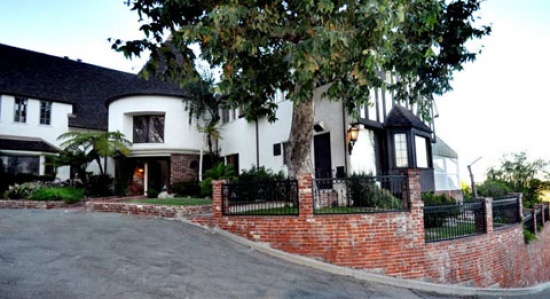 Walt Disney's Los Feliz Woking Way residence is up for sale for $3,650,000. The property includes a private screening room where Disney watched dailies for Snow White, Fantasia, and Cinderella, and a Snow White-styled playhouse designed for his daughters.Urbanist lists the top 13 Houses from Major Hollywood Films.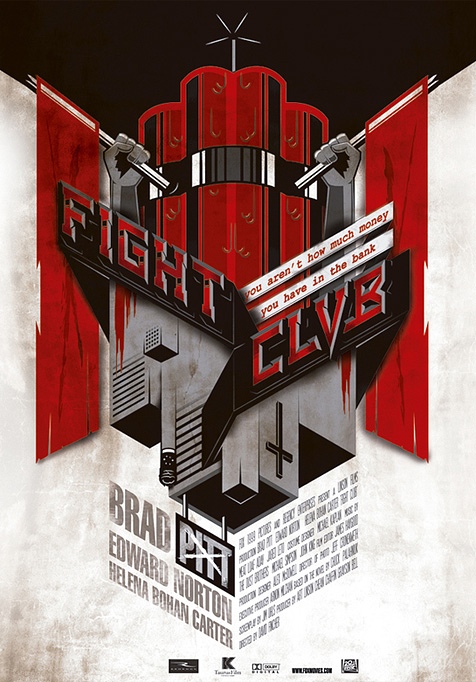 Julian Ospina created this poster for Fight Club.
EW lists 10 things we learned about The Simpsons at Comic-Con.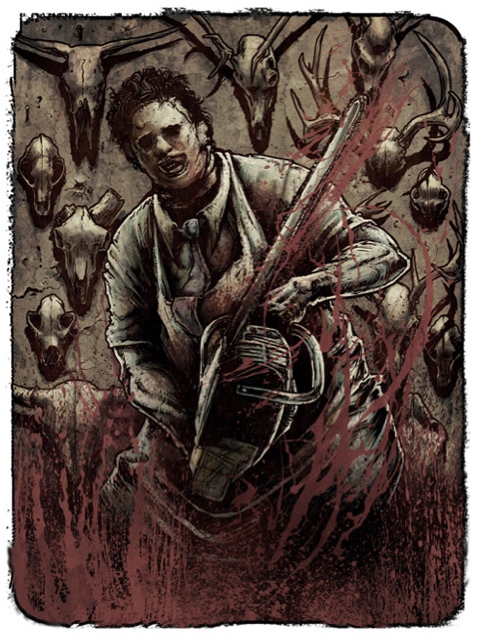 Godmachine's  Texas Chainsaw Massacre 16.5 x 23.4 inch giclee print comes signed and numbered by the artist for £35 each.
Film School Rejects collects 8 filmmaking tips from Guillermo del Toro and Nicholas Winding Refn.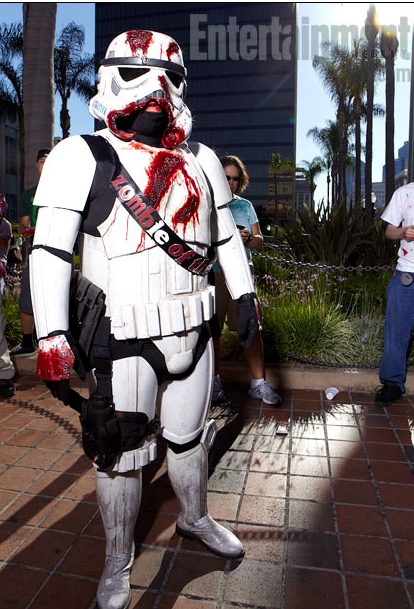 EW has photos from the Comic-Con zombie walk.
Netflix shares plunge 8% after Q2 earnings miss projections.
Due to the amount of graphics and images included in Page 2, we have to split this post over a BUNCH of pages. Click the link above to continue the fifth and final page of Page 2.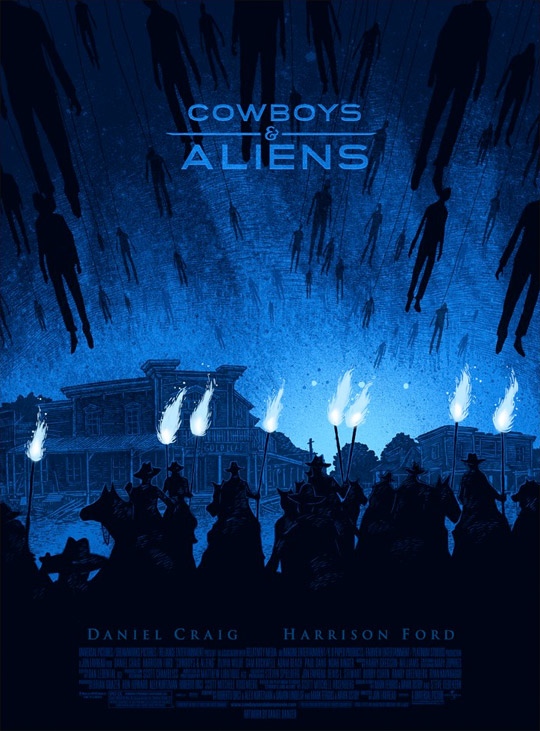 Check out Daniel Danger's beautiful poster for Cowboys & Aliens.
20th Century Fox will offer digital downloads for andriod devices after blu-ray purchase.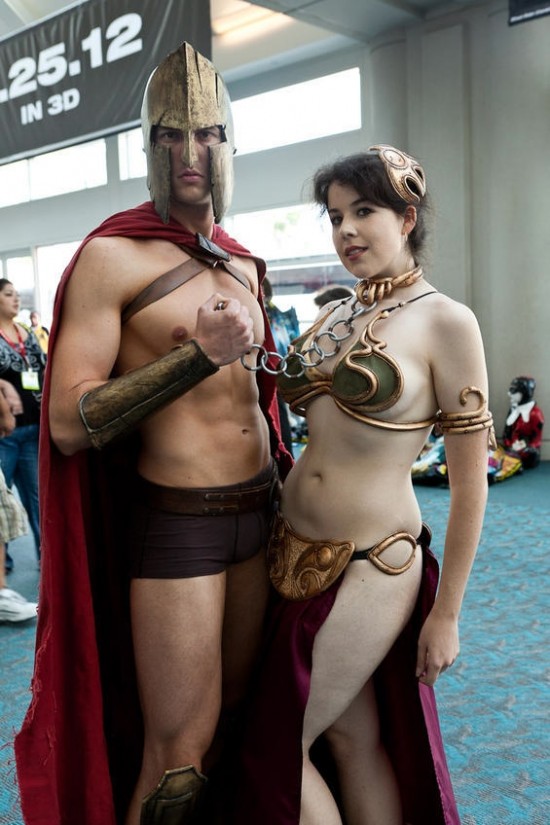 Slave Leia cosplay at Comic Con.
PopCandy lists 50 things they learned at Comic-Con.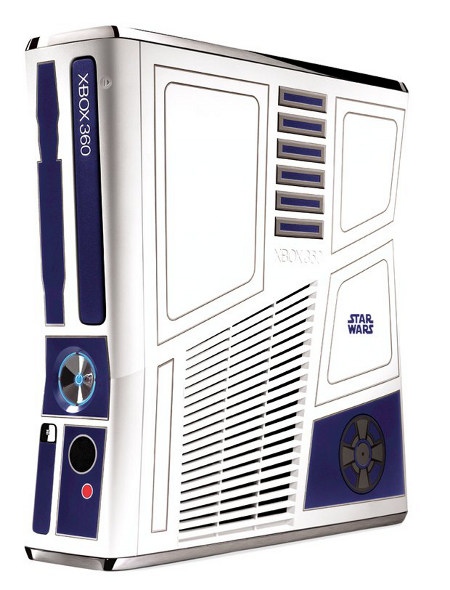 Microsoft and LucasArts are releasing a limited edition Star Wars themed XBox/Kinect bundle. Preorder it on Amazon.
Paramount will release a new Friday the 13th Blu-ray box set in October 2011.