'Men In Black 3' Weapon Gallery [Comic-Con]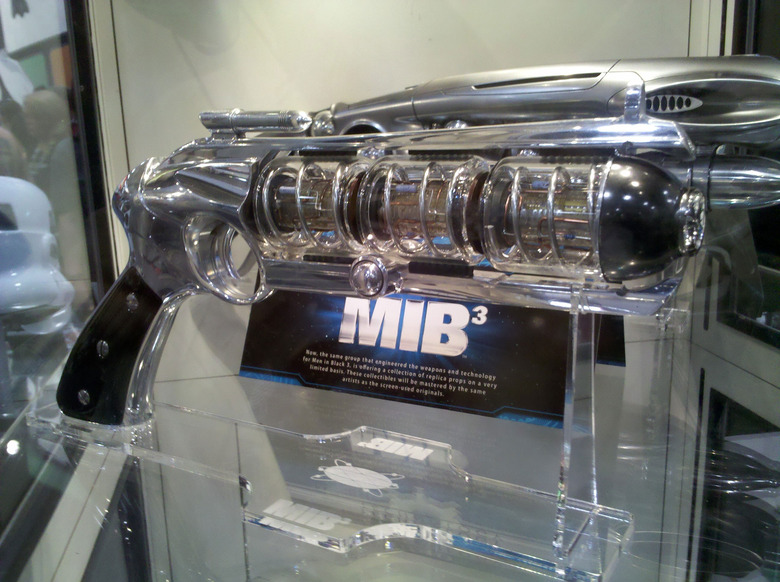 Having gone to San Diego Comic-Con for the better part of a decade, Sunday is usually mop-up day. That's the day you finally get to explore the convention floor fully because the rest of the time you've been waiting in line and watching panels. Inevitably, while exploring the floor, you find something surprising. The surprise this year, for me, was the Studio Art Technology booth and a whole display case full of never before seen screen used props from Men In Black 3. Anyone who has seen the previous two MIB films knows that the weapons, such as the Noisy Cricket and Neuralizer, are some of the most memorable things about the movies. So, you've gotta check out this gallery of MIB 3 weapon images after the jump.
Check out these props from Men in Black 3.
We obviously don't know what each of these props does but they're each pretty stunning on their own and it's nice to know that the third film will have so many different methods of destruction.
Directed by Barry Sonnenfeld, MIB 3 stars Will Smith, Tommy Lee Jones, Josh Brolin, Jemaine Clement and others in a time travelling tale of alien misadventures. It's scheduled for release May 25, 2012. What do you think of these weapons?