Splendent Media Selling Remake Rights For 69 Akira Kurosawa Films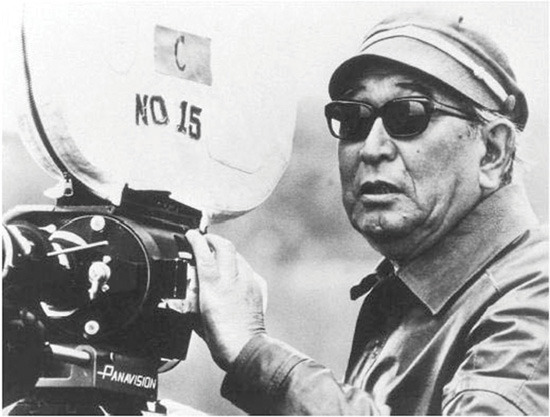 This is a story I'd just like to ignore, in the hopes that pretending it isn't happening will decrease the chances of any sale actually going down. But it is already all over the place, so might as well stare it right in the face. A new-ish company called Splendent Media is now repping the remake rights for dozens of Akira Kurosawa films. The company holds sixty-nine titles all told: 26 are films Kurosawa directed; 24 are films he wrote; and 19 are scripts he penned that were never produced.
That last point is somewhat tantalizing in the same way that unproduced Stanley Kubrick screenplays represent a vague sense of possibility. But who am I kidding? If we get... let's be generous and say two films out of this that don't suck, I think we'll be beating the odds. Details below.
Variety says that most of the major films Kurosawa directed are included in this deal. That includes Rashomon (already essentially remade several times over); Ran; Yojimo (already remade as A Fistful of Dollars); Dreams and Kagemusha. A couple of those — Dreams? — seem like terrible ideas. But, being quite honest, not every one of Kurosawa's films is a stone-cold untouchable classic. There are probably some minor efforts worth revisiting. But those don't have the same name recognition as the big ones, so they probably won't be remade.
Hideyoshi Kato, execution committee president of rights-holder Akira Kurosawa 100 Project, talked about Splendent Media and chief officer Sakiko Yamada:
In recent years, countless American and European filmmakers have expressed intense interest in remaking Kurosawa's films. [...] To help streamline this process, we are extremely pleased to have found in Ms. Yamada a representative who possesses a deep passion for Kurosawa's work as well as strong connections to both the Japanese and U.S. entertainment industries.
In other words, there are dollars out there, so let's find a way to corral them!
There are four films not included in this deal — Seven Samurai, High and Low, Ikiru and Drunken Angel — but don't worry! Those are already in development as remakes.