'The Avengers' Costumes Revealed For Hawkeye And Captain America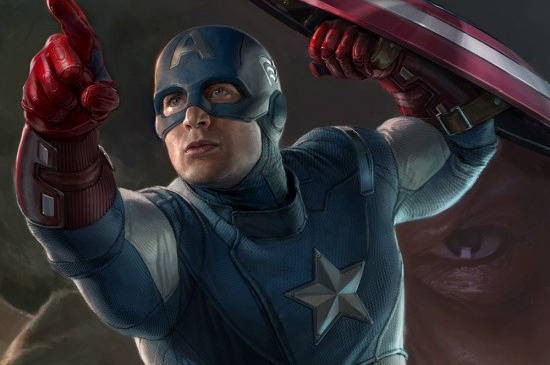 Marvel has been a little weird about disseminating information at Comic Con this year. The studio knows people want to see something from Joss Whedon's The Avengers, which has been shooting for a little while, but with no panel presentation most have to settle for the post-credits sequence in Captain America.
There are a few small bits of info floating around, however. The Marvel booth featured the Captain America costume from the film, and in the photo that follows you can see how that outfit differs from the WWII era version seen this week in Captain America. And a couple pieces of 'concept art' have been revealed showing off Iron Man, Black Widow and Hawkeye. The first two images show the characters more or less as they appeared in Iron Man 2, but the Hawkeye art is our first real look at how Jeremy Rennder will appear in the film. It's all after the break.
Hawkeye is the first image up, and the following three in the gallery are part of a series of what looks like six images. We'll likely have the last two tomorrow, at which point the partially complete banner seen in the fifth gallery image will be complete. And then there's the image of Cap's Avengers costume as snapped on the show floor by IGN taking up the final gallery slot. And if you're at Comic Con this weekend, these concept art posters are being given out at the Marvel Booth.