'Prometheus' Footage Description: Ridley Scott Cross-Breeds 'Alien,' Kubrick And 'Mass Effect'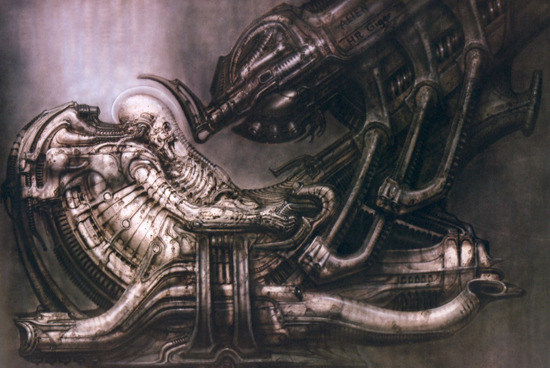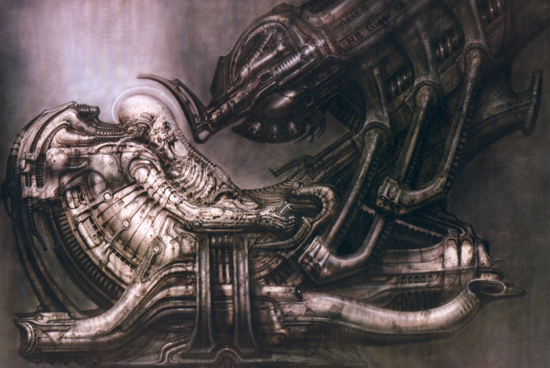 One of the most anticipated panels at this year's San Diego Comic Con was Fox's presentation of footage and talent from Ridley Scott's Prometheus. The film has been the subject of a great deal of speculation over the past year. It began as a hard and fast prequel to Alien, then Damon Lindelof was brought on to rewrite the original script by Jon Spaihts, leading to the film being described as an entirely new science fiction film in which the original DNA of Alien would be recognizable.
We have seen a detailed plot description which seems to spoil a great many details of the first two acts of the film, and today we just saw the first image from the film. During the panel Damon Lindelof welcomed Charlize Theron on stage, and spoke to Ridley Scott and Noomi Rapace via satellite video chat. (They're on location in Iceland right now shooting the opening of the film.)
I realize that what everyone wants to know is how the footage looked. In short, I loved it. Alien is real touchstone film for me, and while Ridley Scott says that the DNA of Alien is in Prometheus and everything else will be different, that's not what the footage says. The footage very clearly comes both from the man who made Alien and takes place very much in the same world and is connected to that tale. What exactly was shown? How about Michael Fassbender crying, Charlize Theron seemingly doing naked pushups (something Damon Lindelof referenced on stage a few times), a shot of a giant head, some very beautiful images of space-suited characters in various states of distress, and a lot more. Read more after the break.
What we saw wasn't a trailer, but more like a behind the scenes featurette. Ridley Scott is seen on the massive 007 stage at Pinewood studios, with some of the very Alien-like production design in the background. (Think of the look of the interior of the derelict spaceship in which the characters in Alien first find the xenomoprh eggs and you'll get the idea.)
There is quite a lot in the footage shown that looked very specifically Alien: a giant open space that looks like it is missing only a huge fossilized Space Jockey; other massive spaces with curved striated walls and floors covered with ordered rows of what look very much like xenomorph eggs. The tone of Alien was there, too — the environments we see aren't quite as blue-collar and run down, but the feeling of dread and atmosphere is there in spades. Oh, and when the title screen came up at the end, letters in Prometheus formed in much the same way the title for Alien forms in that film.
The footage we see of Michael Fassbender seems to support the rumor that he plays a Bishop-like android. He's got a slightly stylized look that isn't quite human. (Ridley Scott said there might be two androids in the film.) Other elements of the design depart slightly from the core Alien template, but don't feel out of place. Keeping with the sense that this isn't taking place on the same sort of working-class ship seen in that film, the space suits are a little nicer and more pretty, the environments are more clean and gleaming. Some of the shots bear a rather stylized look that is somewhere between the clean, symmetrical aesthetic of Stanley Kubrick's 2001 and a slightly different 'clean space' vision that is a little bit Blade Runner and a little bit Mass Effect.
It was all very tantalizing and very much made me want to see more. With luck this reel will end up online at some point because after just the one viewing, which contained a lot of quick shots that were difficult to parse (including the shot that showed up as a still earlier today), I think I've missed a lot of detail. But the bottom line is: I'm very ready for more, rather than turned off by this Ridley Scott return to sci-fi.