Second Draft Of 'National Lampoon's Vacation' Reboot Completed, Peter Segal To Direct?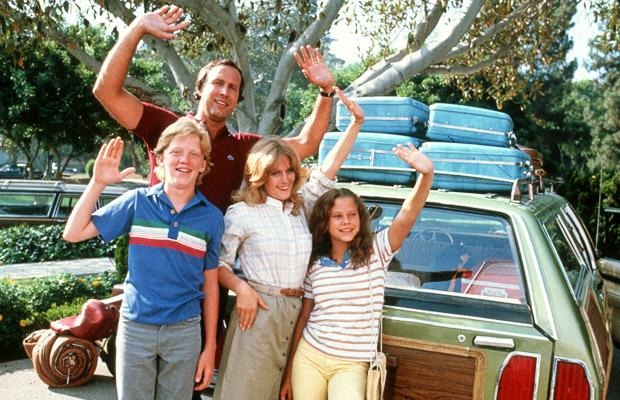 It's been a while since we heard about that National Lampoon's Vacation reboot, but if you were hoping Hollywood had forgotten all about it, I've got bad news for you. Last year, we reported that John Francis Daley and Jonathan Goldstein (the duo behind this summer's Horrible Bosses) had been tapped to write the screenplay, titled Vacation (no "National Lampoon's"). As of now, the two have completed the second draft of their script, and New Line is actively seeking a director for the project. Read more after the jump.
Previously, we reported that Vacation would center around Rusty Griswold (played in the original by Anthony Michael Hall), son of Clark (Chevy Chase) and Ellen (Beverly D'Angelo) in the original film, as he embarks on a journey to take his own family to Wally's World one last time before the park closes for good. It's possible that some of those details have changed since then, but the film will definitely revolve around Rusty. Goldstein spoke to 24 Frames about trying to give the character a populist appeal: "He's kind of an everyman, goodhearted, maybe a little bit of a doofus."
There's no word yet on who may be playing Rusty, but the studio is hoping to get Chase and D'Angelo to reprise their roles from the first film. The two would appear in a scene toward the end of the film, when Rusty encounters his parents.
I don't think anyone was asking for a National Lampoon's Vacation update, but if it has to be done, this premise sounds better to me than a straight-up remake. As Goldstein points out, focusing the story on Rusty, rather than Clark, gives everyone more flexibility to change things around and make the film their own.
Discuss: Would you watch the updated Vacation? Do you think Peter Segal is a good pick to direct? Who do you think is a good pick to play Rusty?