Viral Campaign Launches For Neill Blomkamp's 'Elysium'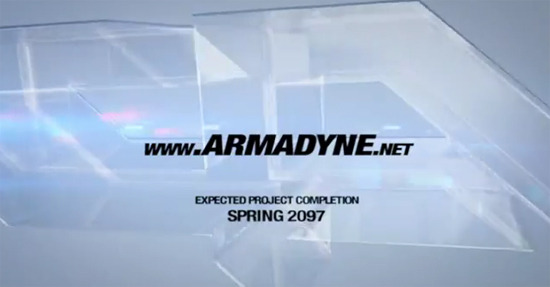 Comic Con has turned into a launchpad for viral ad campaigns for upcoming films. This year, the first big one to be found is a very low-key promo for Elysium, the upcoming second film by District 9 director Neill Blomkamp. Given that District 9 got its first massive awareness push at Comic Con a couple years ago,we should have known that Elysium would have some presence this year. But the film just started shooting for a March 1, 2013 release, so there really isn't footage to show yet.
A poster was spotted at Comic Con yesterday, however, which points to a website containing a short video clip seeking to recruit people such as "zero g welders, mega-structure engineers, quantum networkers and experts in zero g coupling and multi-generational planning," in order to accomplish "the most amibitous project ever undertaken by mankind." See both items after the break.
Elysium stars Matt Damon, Jodie Foster, Sharlto Copley, Wagner Moura, William Fichtner, Alice Braga and Diego Luna, and we know that it is a sci-fi story set 100 years in the future, with Matt Damon playing an ex-con and Jodie Foster playing the head of state of an alien race. A colonization plot thread has been rumored as part of the movie, and this video certainly suggests something along those lines.