Helena Bonham Carter, Dwight Yoakam And Barry Pepper In Talks For 'Lone Ranger'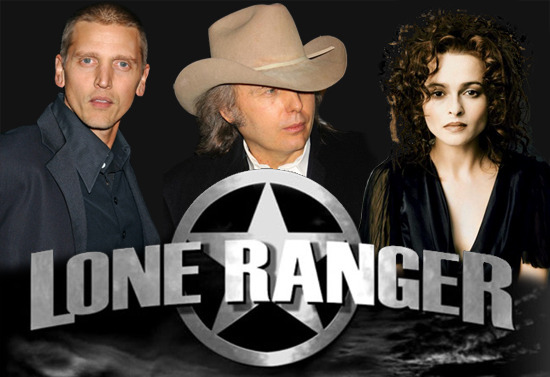 Disney, Jerry Bruckheimer and Pirates of the Caribbean trilogy director Gore Verbinski are really, truly making a new Lone Ranger, in which Johnny Depp will star as a sort of revisionist Tonto, with Armie Hammer (The Social Network, J. Edgar) playing the titular ranger. Now two Western veterans, Dwight Yoakam and Barry Pepper, are in talks for the film. Just for good measure Helena Bonham Carter is likely to join the cast, thereby making Lone Ranger a bridge between Johnny Depp's major movie worlds, Tim Burton and Pirates of the Caribbean.
Variety says "Yoakam would play Butch Cavendish, leader of the Cavendish gang and the pic's primary villain, while Pepper would play Captain J. Fuller, the leader of the seventh cavalry. Carter is still in early discussions — but if a deal closes, she would play the colorful madam of a local brothel."
Also in the cast are Tom Wilkinson, playing a railroad tycoon, and Ruth Wilson (Luther, BBC's Jane Eyre) as the female lead.
Gore Verbinski has called this a version of the story that is like "Don Quixote told from Sancho Panza's point of view," which is certainly an intriguing take on the material. If things go according to plan, Lone Ranger will arrive on December 21, 2012.