Casting Bits: Sam Rockwell Replaces Jeremy Renner In 'Better Living Through Chemistry', Justin Timberlake Goes 'Fully Automatic', Gregg Sulkin Joins 'White Frog'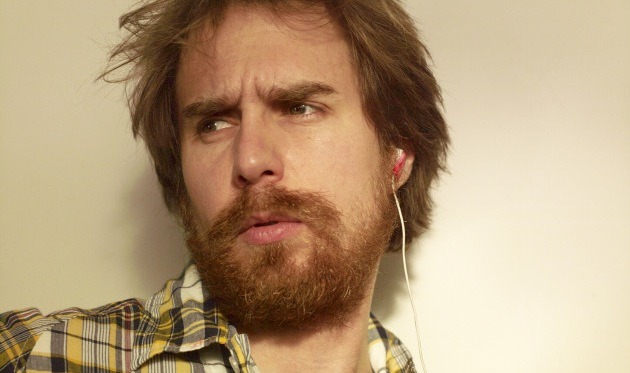 So, Jeremy Renner has finally given up one of the roughly five million roles he's been linked to since he became Hollywood's hottest rising star. The Playlist reports that Sam Rockwell is currently in negotiations to replace Renner as the lead in Better Living Through Chemistry, an indie drama by Geoff Moore and David Posamentier. Rockwell would be playing an unhappily married pharmacist who enters an affair with a trophy wife customer (Jennifer Garner). As their prescription drug-fueled romance escalates, things spin out of control and the two begin plotting to kill her husband.
Much as I like Renner, I'm equally happy to see the talented Rockwell in the part. Moore and Posamentier are building up quite the cast — in addition to Rockwell and Garner, the film is also set to star Dame Judi Dench and Michelle Monaghan.
After the jump, Justin Timberlake picks up a new gig, and Wizards of Waverly Place actor Gregg Sulkin joins fellow tween faves Booboo Stewart and Harry Shum, Jr. in Quentin Lee's new film.
One of Timberlake's upcoming gigs is Fully Automatic, a Lethal Weapon-esque buddy cop movie to be produced by Joel Silver. The plot revolves around "two rookie cops who team up with a female former Delta Force operative to stop a mercenary who has stolen a cache of weapons." Though the project has apparently been in development for years, it still seems to be in its early stages. No other cast or crew has been announced at this point.
Timberlake's next onscreen appearances be the romantic comedy Friends with Benefits, opening July 22, and Andrew Niccol's sci-fi In Time (formerly titled I'm.mortal, and then Now), opening October 28. [ThePlaylist]
Gregg Sulkin, known to youngsters for his recurring role on Wizards of Waverly Place, has joined the cast of indie drama White Frog. The film, directed by Quentin Lee (Ethan Mao) centers around a 15-year-old with Asperger's (Booboo Stewart of the Twilight franchise) dealing with a tragedy in the family.Harry Shum, Jr. (Glee) is signed on to play Stewart's role model older brother, and B.D. Wong and Joan Chen their parents. Margaret Cho and Kelly Hu are also set to star. Sulkin will be Randy, "the son of a prominent lawyer who is dealing with the death of his best friend." [Showblitz, Facebook]