Emma Watson Attached To Guillermo Del Toro-Produced 'Beauty And The Beast'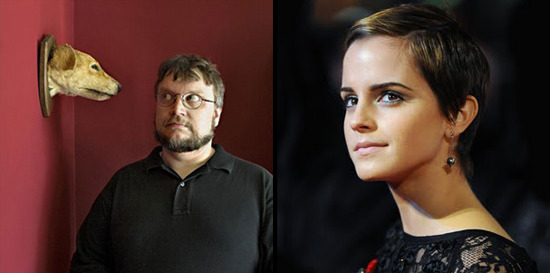 Beauty and the Beast is one of the most-adapted stories out there, and as such already has two screen incarnations that are standouts in their respective realms: the Jean Cocteau version from 1946 and Disney's 1991 animated version.
We might soon add one more new version to the pile, and indeed to the mountain of projects being developed by Guillermo del Toro. The writer/director/producer is working on a new Beauty and the Beast, and has Emma Watson set to star. (Not as the Beast, one would expect.)
ComingSoon talked to producer Denise Di Novi while she was promoting Crazy, Stupid, Love, and she said that the adaptation is coming together now. Such a lack of respect for the most recent screen version of the story, Beastly! Wait, that movie was garbage. No respect necessary.
As she's been busy for the past decade on Harry Potter, Emma Watson has done little screen work outside of that series: only a voice gig on The Tale of Desperaux and a role in a BBC film for television. She has shot parts in My Week With Marilyn and The Perks of Being a Wallflower, which we can expect to see later this year and sometime in 2012, respectively.
As for Beauty and the Beast, the fact of the film being developed is all we've got right now. While we don't know the identity of the screenwriter, or indeed if anyone has written a script at this point, the fact of Guillermo del Toro's involvement suggests that this will be a darker version than most. Perhaps something closer to the Jean Cocteau version, which has already influenced a legion of filmmakers? And with Harry Potter closed, Emma Watson is sure to be in demand, so there is serious incentive to lock up her participation and get the project moving forward now. We could very likely hear more about this later in the week from Comic Con.