/Film Is Giving Away Tickets To Special 'Captain America' Comic-Con Screening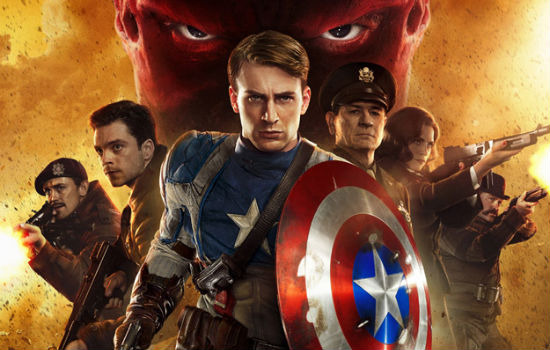 Paramount Pictures and Marvel Entertainment are holding a special advance promo screening of Captain America: The First Avenger at the 2011 San Diego Comic-Con. /Film has 30 pairs of tickets for /Film readers. The screening will take place on Thursday, July 21st at 10:00am in San Diego. Chris Evans will be there to introduce the film, and everyone who attends will get a free limited edition TYLER STOUT poster!  Details on how to get your free pass for two, after the jump.
For your chance to receive screening passes, log on to WWW.GOFOBO.COM/RSVP
and enter RSVP Code: SLASH9V2K
THURSDAY, JULY 21, 2011
SAN DIEGO, CA
Follow the instructions above and use the /Film rsvp code. Passes are limited and are available on a first-come, first-served basis. The screening will likely be oversold, so it will help your chances to arrive early even if you get a ticket.