'Blitz' Trailer #3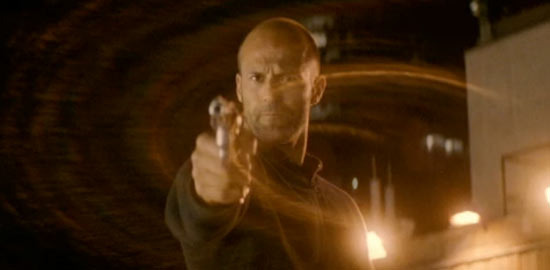 So there's this action movie starring Jason Statham. Shocker, right? This particular one is called Blitz, and we've already seen a couple trailers to show off the British action thriller. It looks like it's going straight to DVD in the US, which is a bit strange given that Jason Statham action movies seem to earn enough coin to make a theatrical release worthwhile. But I'm not a company beancounter, so what do I know?
Jason Statham plays a cop who is targeting a serial killer who is targeting cops. It's like an Ouroboros of cops and killers. For me, the attraction here is Paddy Considine, playing the openly gay partner to Statham's homophobic tough guy. Until I can see his directorial debut, Tyrannosaur, I'll be happy to watch him in anything. (More happy to watch him in Hot Fuzz and Red Road, but why split hairs?) Check out the trailer below, and see if you'll be queuing Blitz in advance of its August 23 release.
This trailer is a quick-cut mashup of violence, envelope-tweaked techno and rule-breaking: more or less de riguer for action movies at this point. And "I want a lawyer and a sandwich" gets points for being what I'd say if pinched.
The script was adapted by Nathan Parker (who also scripted Moon) from Ken Bruen's novel of the same name and directed by Elliott Lester (Love is the Drug). Here's the synopsis of the novel:
The south-east London police squad are suffering collective burnout: with tragic deaths, excessive habits, uncontrollable anger and the wrong kind of friendships, the team never had it so bad. When a serial killer takes his show on the road, things get progressively worse. Nicknamed 'The Blitz,' a vicious murderer is aiming for tabloid glory by killing cops. Harold Dunphy, Ace crime reporter, thinks he's on to the story of the decade, and the police have all the incentive they need to catch their criminal – before they get caught first!
Yahoo has the HD trailer.