'Harry Potter' Producer To Next Tackle 'The Night Circus'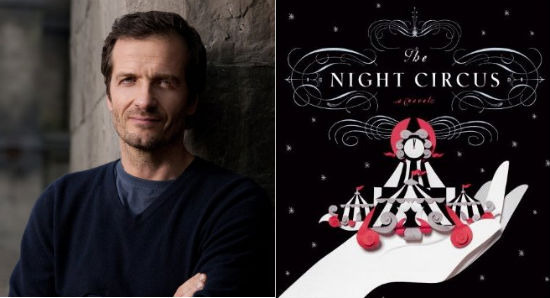 We may receive a commission on purchases made from links.
David Heyman is the man who brought Harry Potter to the big screen. It was he who took a chance on a young author named J.K. Rowling and her story about a young boy wizard and introduced it to Hollywood. That seemed to work out as he's coming off the eighth and final film of the multi-billion dollar franchise and is now looking for his next major property. That property might be another one about young people and magic: The Night Circus, based on an upcoming book by Erin Morgenstern. The film is set up at Summit and Heyman is nearing a deal to produce. Read more about the book and deal after the jump.The Hollywood Reporter exclusively broke the news of the deal, but stress that it's not locked yet. Heyman is going to be expensive based on his Potter cache. Summit bought the property in January even though the book doesn't come out until September.
Here's how Amazon describes the story:
The circus arrives without warning. No announcements precede it. It is simply there, when yesterday it was not. Within the black-and-white striped canvas tents is an utterly unique experience full of breathtaking amazements. It is called Le Cirque des Rêves, and it is only open at night.But behind the scenes, a fierce competition is underway—a duel between two young magicians, Celia and Marco, who have been trained since childhood expressly for this purpose by their mercurial instructors. Unbeknownst to them, this is a game in which only one can be left standing, and the circus is but the stage for a remarkable battle of imagination and will. Despite themselves, however, Celia and Marco tumble headfirst into love—a deep, magical love that makes the lights flicker and the room grow warm whenever they so much as brush hands.True love or not, the game must play out, and the fates of everyone involved, from the cast of extraordinary circus per­formers to the patrons, hang in the balance, suspended as precariously as the daring acrobats overhead.Written in rich, seductive prose, this spell-casting novel is a feast for the senses and the heart.
It sounds like Harry Potter meets Romeo and Juliet, which would be right in Heyman's wheelhouse, and something that's insanely marketable.
How much credit to you give Heyman for the Potter franchise and do you think his attachment to this property would give it an extra kick?