Casting Bits: Melanie Laurent In 'Now You See Me', Chace Crawford And Rob Huebel In 'What To Expect When You're Expecting', Natasha Lyonne In 'American Reunion'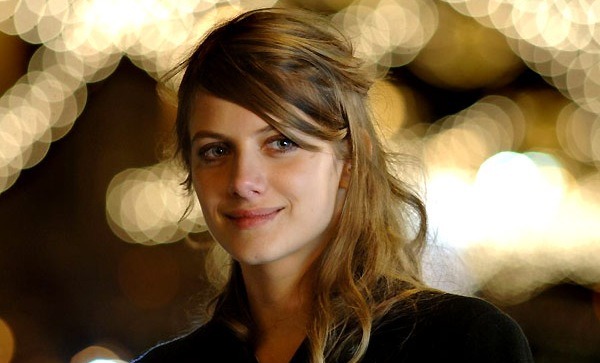 Inglourious Basterds and Beginners actress Melanie Laurent is set to star opposite Jesse Eisenberg in Louis Leterrier's magician heist movie Now You See Me. The story revolves around FBI agents hunting down a group of world-famous bank-robbing magicians (sorry, illusionists) who shower their audiences with the stolen cash.Jake Gyllenhaal, who was previously offered a role, has since passed. No news has been announced regarding either Philip Seymour Hoffman or Olivia Wilde, who were also circling parts in the film. The involvement of Laurent and Eisenberg seems like a good sign, though — both actors have good track records, and are probably big and respected enough to help draw in other high-quality talent. [Showblitz]
After the jump, two big ensemble comedy casts get just a little bit larger.
Directed by Kirk Jones, What to Expect When You're Expecting also stars Cameron Diaz, Brooklyn Decker, Elizabeth Banks, and Rodrigo Santoro. Shooting will begin this summer for a Mother's Day 2012 release. [Variety]
Every time I think we've finally finished collecting American Pie cast members for American Reunion, another one crawls out of the woodwork. Natasha Lyonne has now signed on to reprise her role as Jessica for the upcoming sequel. She'll be joining many of her old co-stars, including Jason Biggs, Seann William Scott, Alyson Hannigan, Thomas Ian Nicholas, Chris Klein, Eugene Levy, Tara Reid, Eddie Kaye Thomas, Jennifer Coolidge, Shannon Elizabeth, and Mena Suvari, plus newcomers to the franchise Chuck Hittinger, Jay Harrington, Ali Cobrin, Dania Ramirez, and Katrina Bowden.
Written and directed by Jon Hurwitz and Hayden Schlossberg, American Reunion will be the eighth film in the American Pie franchise and the fourth to feature the original cast. The new film will see the familiar gang, now older but probably not that much wiser, come together again at their tenth high school reunion. (Read more plot details here.) It will hit theaters April 6, 2012. [Deadline]
Discuss: All right guys, which Pie guys are we still missing? John Cho? Chris Owen? Do you think they'll come back? (Edit from Russ:  John Cho has been in Atlanta as the film was shooting, so he's almost certainly in it.) Also: that makes two Arrested Development references from me in two days! Can I get a high-five?