Warner Bros. Picks Up Charlie Kaufman/Spike Jonze Film; Joaquin Phoenix Attached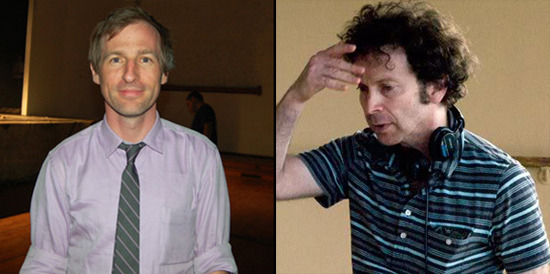 After "quitting" acting in a big, public way, Joaquin Phoenix is navigating an impressive comeback. He's currently shooting Paul Thomas Anderson's The Master and now he's also attached to star in the latest collaboration between screenwriter Charlie Kaufman and director Spike Jonze. The film, an untitled political satire, is being financed by Megan Ellison's Annapurna Pictures and Warner Bros. has also reportedly come on board, aiming at a March 2012 start date. Read more after the break.
Twitchfilm first reported the news of the deal and harkened back to the original news of the project, which was broken by Deadline, describing the film as follows:
A satire about how world leaders gather to figure out all the seismic events that will take place in the worlds, from oil prices to wars that will be waged.
That logline alone sounds interesting and the fact that it's being made by Kaufman and Jonze certainly suggests there's much more to it. Neither filmmaker ever does anything easy or safe and, to their credit, the results are sometimes nothing short of miraculous (For reference: Being John Malkovich, Adaptation, etc.). Jonze, in particular, is the kind of filmmaker whose short films and music videos make us feel all giddy so when he collaborates with Kaufman, anticipation can't be any higher.
Then there's Phoenix. Obviously, as we know nothing about the movie, we don't know who he'll play but working with Anderson and Jonze back to back is the type of true auteur work that most actors only dream of. It leads us to believe that, post I'm Not There, he's back to his Oscar-nominated self.
Do you agree with me about Jonze and Kaufman? How do you think Phoenix will fit into their crazy little world?