First Footage: Steven Soderbergh's 'Contagion'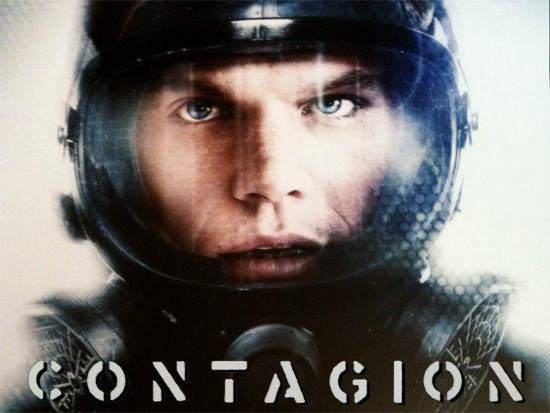 Damned Entertainment Tonight strikes again. Studios love to give the show teaser clips of upcoming films for the tanned talking head hosts to gab over. In this case the footage is from a film that is exactly the sort of action-packed mainstream tentpole that ET thrives on. Oh, wait, actually, it is Steven Soderbergh's upcoming global pandemic thriller Contagion, aka one of our more anticipated films of the fall.
Wouldn't footage of this best be seen without the blaring voiceover? Yes, but I think at this point studio publicists just release footage to ET to laugh at us complaining about it. So: this is a not an official trailer release, or even a good capture of the ET teaser segment. It is a brief video that nonetheless offers the first look at Matt Damon, Jude Law, Gwyneth Paltrow, Kate Winslet, and Laurence Fishburne. Wait for the trailer if you like, or hit the jump for the early look.
Contagion opens on September 9.
Contagion follows the rapid progress of a lethal airborne virus that kills within days. As the fast-moving epidemic grows, the worldwide medical community races to find a cure and control the panic that spreads faster than the virus itself. At the same time, ordinary people struggle to survive in a society coming apart.