Casting Bits: Will Forte In 'Rock Of Ages', Christopher Lloyd In 'Dead Before Dawn', Christa Campbell In 'The Big Wedding'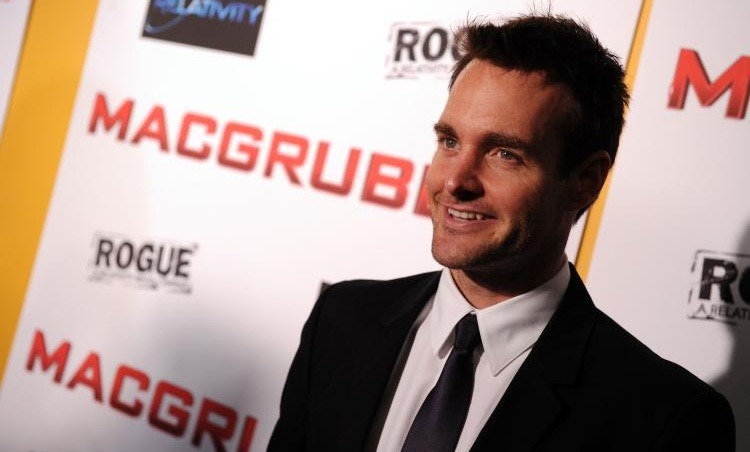 The star-studded cast of Rock of Ages is still continuing to expand, with the addition of Saturday Night Live vet Will Forte. Forte has won the role of news anchor Mitch Miley, a new character written especially for Adam Shankman's film adaptation of the hit Broadway musical.
Forte will be working with a smorgasbord of Hollywood and music industry stars, including Tom Cruise, Malin Akerman, Alec Baldwin, Bryan Cranston, Mary J. Blige, Russell Brand, Paul Giamatti, Julianne Hough, Catherine Zeta-Jones and Diego Gonzalez Boneta. The plot of Rock of Ages revolves around a small-town gal (Hough) trying to make it in the Hollywood music biz during the 1980s. The show is notable for its soundtrack, comprised of reworked '80s hits like "I Wanna Rock," "Here I Go Again," and of course, "Don't Stop Believin'." [The Hollywood Reporter]
After the jump, Doc Brown joins a Canadian horror and Christa Campbell signs on for the film formerly known as Gently Down the Stream.
Written by Tim Doiron, Dead Before Dawn also features Martha MacIsaac, Brandon Jay McLaren, Brittany Allen, Kevin McDonald, and Rossif Sutherland. Dead Before Dawn is currently shooting on the Canadian side of the Niagara Falls. [The Hollywood Reporter]
Christa Campbell (Drive Angry 3D) has joined the indie comedy The Big Wedding, once titled Gently Down the Stream. Campbell will be working alongside previously cast actors Robert DeNiro, Katherine Heigl, Robin Williams, Amanda Seyfried, Susan Sarandon, and Topher Grace. Justin Zackham (The Bucket List) is directing the film, which centers around a divorced couple who fake being married during the wedding of their adopted son. Campbell's character will be a hospital worker who attends to Heigl's character. The film began shooting in Connecticut earlier this week. [Variety]