Superhero Bits: Batman, Man Of Steel, Amazing Spider-Man, Thor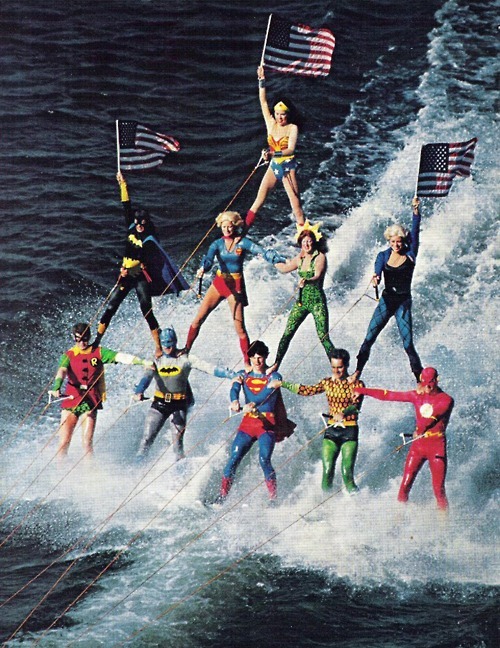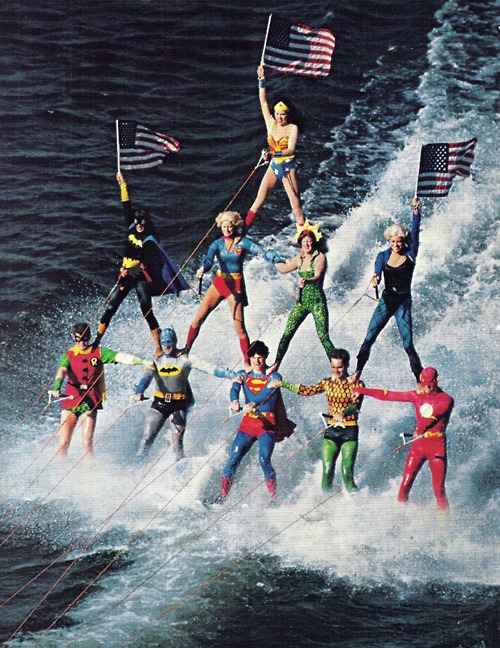 What awesome superhero TV show is having a reunion at San Diego Comic-Con? Want to read a rumored trailer description of The Amazing Spider-Man? Care to check out the Thor Blu-ray cover and more Man of Steel set photos? And what the heck is going on in the above photo? Find out the answers to all these questions, and much more, in today's photo-happy edition of Superhero Bits. [No photo]
Kevin Otterness has posted a few more looks at the Man of Steel set construction in Plano, Illinois. Here's one photo, head to his site for more.
Fans of the original Batman TV series will go nuts for this panel at San Diego Comic-Con on Friday July 22:
6:00-7:00 The Hub: Batman: 45th Anniversary of the Original Series— Holy Comic-Con Panel, Batman! For the first time ever, three stars of the iconic 1960s TV series are together at Comic-Con: Adam West (Batman), Burt Ward (Robin), and Julie Newmar (Catwoman) team up to celebrate the 45th anniversary of the landmark television series now airing on The Hub TV Network. The cast will share memories from the show and introduce and discuss their favorite scenes, followed by an audience Q&A. Bang! Pow! Woosh! Room 23ABC
Comic Book Movie found this cool Robin complication of a good portion of his "Holy [Whatever] Batman" phrases.
Oops, sorry. Kevin Nash is NOT in Ghost Rider: Spirit of Vengeance. As per his Twitter:
Don't know where the Ghost Rider story came from but not me. I think I would remember filming it. What an a**hole if i did but forgot.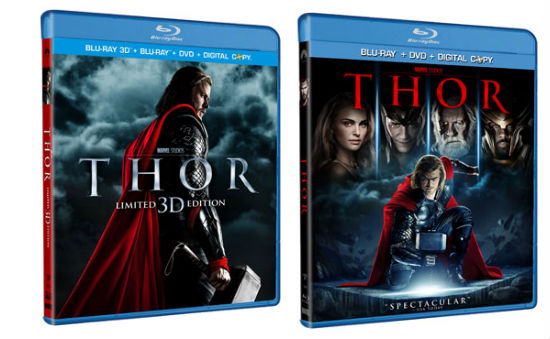 Thanks to IGN we now have our official look at the Blu ray and DVD packaging for the upcoming release of Thor. These will hit on September 13.Emma Stone spoke to Superhero Hype about her feelings on The Amazing Spider-Man now that she's done with shooting:
I really liked it. I was drawn to that part because I really liked what happens between Gwen and Peter, and so I'm excited about that. That's pretty much what my involvement is, with Peter. I think that Andrew [Garfield] is incredible, and so that was really wonderful for me. Then I'm also excited – and this is weird, I guess, or I guess maybe it's not weird – but I think it's really interesting to be a part of something that so many people hold so close to their hearts, that so many people grew up with.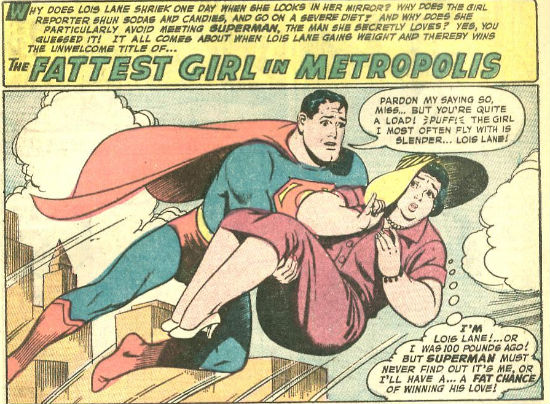 Grantbridge Street (via SuperPunch) has posted several pages of Superman's Girlfriend Lois Lane # 26 in which there was a story about Lois Lane getting fat. That's one panel above, head over to the site for more. It's quite brutal and funny in retrospect. (Grantbridge is NSFW btw.)Blastr has a great list called 11 powerless comic characters and the powers they could really use. Batman, Green Arrow, Red Skull, they're all on there. Really funny stuff.
Due to the amount of graphics and images included in Superhero Bits, we have to split this post over TWO pages. Click the link above to continue to the second page of Superhero Bits.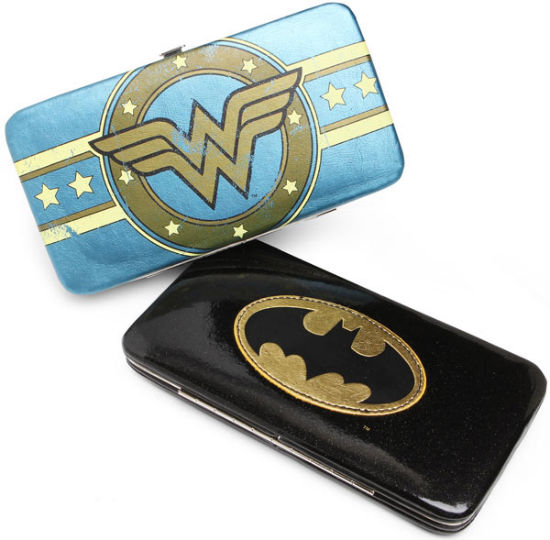 Looking for a gift for the geek girl in your life? Thinkgeek has these wallets that might "fit the bill." (Joke stolen from GeekAlerts.)
MovieWeb has a rumored trailer description for The Amazing Spider-Man that might appear at Comic-Con. Head over there to read it if you like but, from what I heard, this is not the trailer that will premiere at Comic-Con. Things could have changed, though.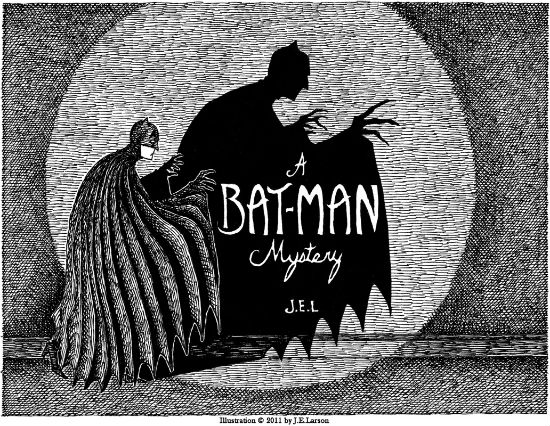 GeekTyrant found this very cool illustration by J.E. Larson that blends Batman with some F.W. Murnau Nosferatu action and Ed Gorey style.
This is cool. I Heart Chaos has made a archive of all the comic book movies ever made beginning in 1911 up through 2011. That's 100 years of comic book movies. As you can imagine, it gets a bit backloaded the closer you get to today.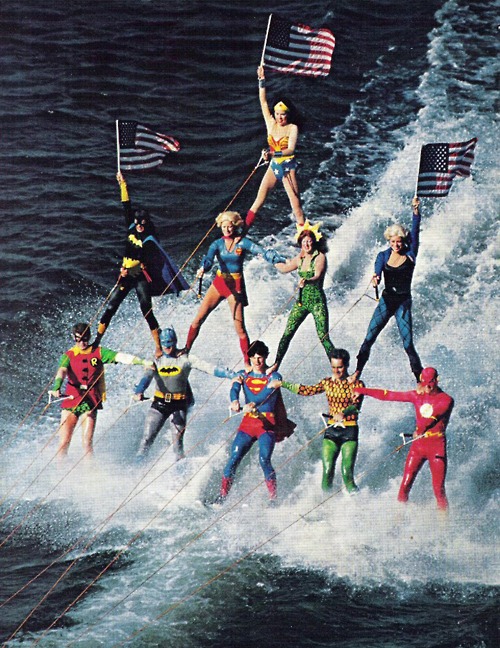 Check out this awesome photo from the set of Justice League! Wait, no, that's just a bunch of water-skiing superheroes in the 1970s at Sea World in Orlando Florida. Thanks to Neatorama (via Geeks are Sexy).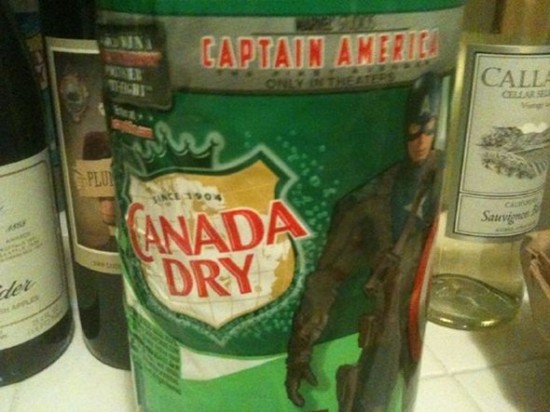 Oh Canada Dray, what are you doing? Does this really make sense? I mean, your ginger ale is delicious but the juxtaposition seems wrong. Thanks to The Clearly Dope (via Nerdalicious).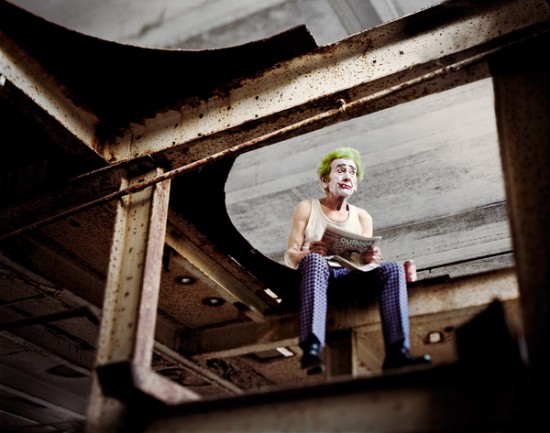 Behance (via Geeks are Sexy) has posted a great gallery of professional photos guessing what superheroes would end up doing once they've gotten a little older. You can see Joker construction worker above and head to the site for more.

CoolVibe has posted this beautiful piece of Thor fan art by Ioan Dumitrescu. It is titled "You Scared?" Head to the site for the bigger download.