Geek Deals: $12.49 How To Train Your Dragon Blu/DVD Combo, $6.99 Blu-Rays, Raising Arizona And More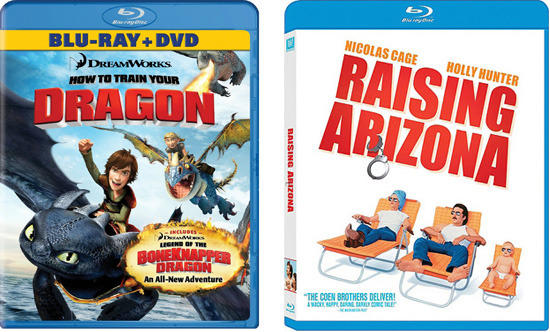 We may receive a commission on purchases made from links.
How to Train Your Dragon Two-Disc Blu-ray/DVD Combo is on sale for only $12.49, 69% off the $40 retail price.Amazon is holding a sale today on Blu-ray movies for only $6.99, titles include: Cliffhanger, Walk Hard (2 Disc), 21, Roxanne, So I Married an Axe Murderer, The Other Boleyn Girl, Perfect Stranger and a few more. The sale is only valid until midnight tonight, so act fast.
The Coen Brothers' Raising Arizona is being released on Blu-Ray on August 30th 2011, and the new disc is available for preorder for only $16.99.
This doesn't qualify as a "geek deal", but maybe someone you know might be interested or maybe this would make a good gift for someone you know? Amazon's Gold Box Deal of the day today is the Gilmore Girls: The Complete Series Collection on DVD for only $89.99, 65% off the $258.82 list price. The price vanishes at midnight tonight.