Johnny Depp Planning 'The Night Stalker' Adaptation And Unnamed Paul Revere Project For Disney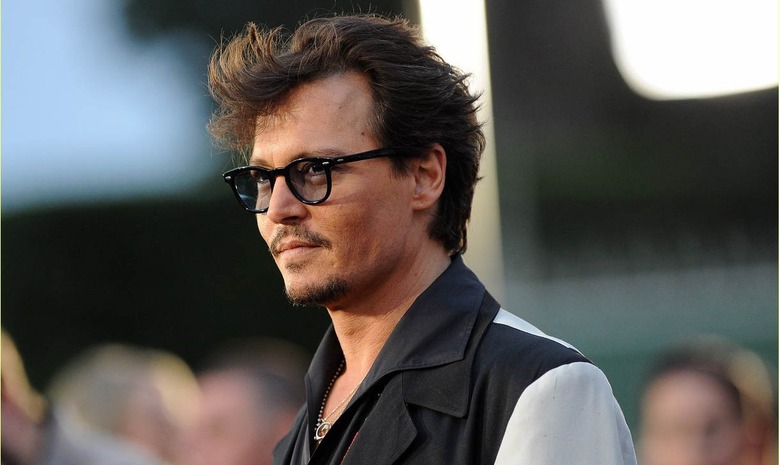 Johnny Depp's fruitful relationship with Disney continues with two new projects, which Depp will be producing with Christi Dembrowski through their company Infinitum Nihil. The first is a feature adaptation of The Night Stalker, a made-for-TV vampire flick from the 1970s, while the other will tell the story of American hero Paul Revere during his famous midnight ride. Both films may yield starring roles for Depp. Read more after the jump.
The untitled Paul Revere project centers around the historical figure, who played a key role in the American Revolution when he sped from Charlestown to Lexington on horseback to warn patriots that the British were coming. Lee and Janet Batchler (Batman Forever) will pen the screenplay, with Jon Brown and Margaret French-Isaac executive producing.
Maybe it's just because I've never seen the actual films and series from the '70s, but to me The Night Stalker sounds too much like all those other "paranormal investigator" projects. The Paul Revere thing, on the other hand, sounds like it could be a lot of fun. There's plenty of drama and excitement inherent in the story, and Paul Revere isn't a subject that's been done to death. (Although, who knows — this being Hollywood, I would not be surprised to hear of three other Paul Revere projects cropping up over the next few weeks.)
It's no surprise that Depp and Disney would want to work together again. The Pirates of the Caribbean franchise has become one of the most lucrative in film history, and has earned the star a staggering $350 million to date. Depp is currently considering a fifth Pirates film, though unnamed insiders stressed to Deadline that he has not yet been confirmed. Depp's next collaboration with the studio will be Gore Verbinski's The Lone Ranger, in which he'll play Tonto to Armie Hammer's heroic cowboy.
Discuss: Are you interested in Depp's new projects? Would you want to see him sign on for a fifth Pirates?