Michael Chiklis Cast As The Villain In 'Parker'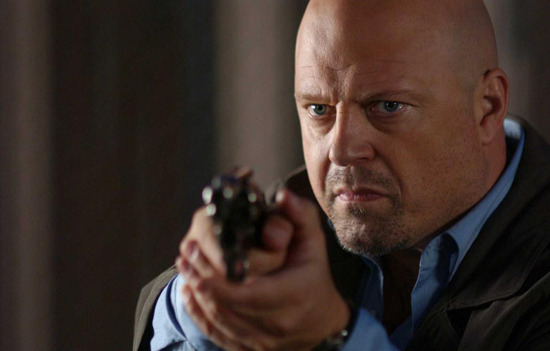 Briefly: Casting has been coming together quickly for Parker, which Taylor Hackford is directing with Jason Statham starring as the classic Richard Stark anti-hero. (As previously played on screen by Lee Marvin, Mel Gibson and others.) Jennifer Lopez is in talks for a key role, and Clifton Collins Jr. and Wendell Pierce signed to play other small roles. Now Deadline says that Michael Chiklis will play "Jason Statham's nemesis" in the film. Word is that the John J. McLaughlin script jumps off from a number of Stark's novels to create a new story. The debut novel The Hunter ('62)and later novel Flashfire ('00) are said to be part of the ingredient list.
Parker shoots in August.