Casting Bits: Michael Fassbender In Brendan Gleeson's 'At Swim-Two Birds', Isabelle Huppert In Hong Sang-Soo Mystery Project, Two More For 'Roswell FM'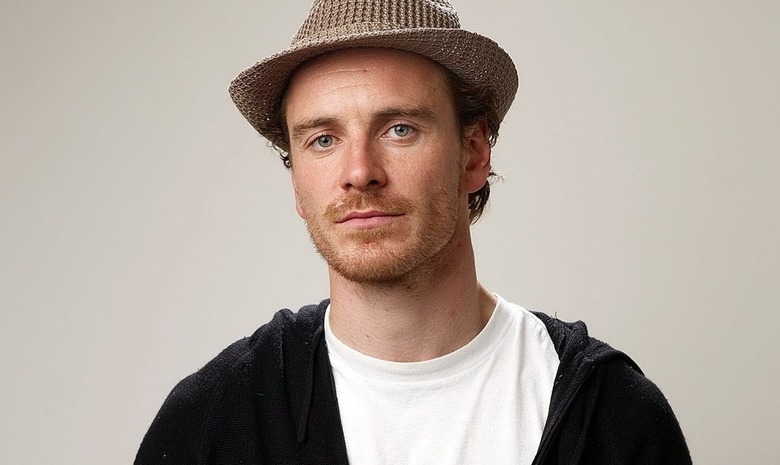 The ubiquitous Michael Fassbender will be joining fellow Irishmen Gabriel Byrne, Colin Farrell, Cillian Murphy and Domhnall Gleeson in Brendan Gleeson's directorial debut, a big-screen adaptation of Flann O'Brien's classic novel At Swim-Two-Birds. The project has been a long time in the works — Gleeson initially acquired the book rights seven years ago — but it seems to finally be picking up steam thanks to some new financers. Shooting is scheduled to begin next spring.
First published in 1939, At Swim-Two-Birds is considered one of the greatest examples of metafiction ever written. The plot revolves around a university student and writer whose characters rebel and eventually conspire to kill him. Although I've never read the novel, that all-star cast seems like reason enough to get excited for the film. [ThePlaylist]
After the jump, Isabelle Huppert joins a mystery project and Roswell FM gets two more stars.
What we do know is that shooting is currently taking place in the North Jeolla Province in southwestern Korea, and that the film involves five characters. Yu Jun-Sang, who previously worked with Hong on 2010 Cannes favorite Ha Ha Ha, will co-star. [ThePlaylist]
Brian Tee (The Fast and the Furious: Tokyo Drift) and Don Stark (That '70s Show) are the newest additions to the cast of indie romcom Roswell FM. Starring Brendan Fehr, Jason London and Mirelly Taylor, the film follows Fehr's character as he decides between his dream job hosting a UFO-themed radio show in Roswell and supporting his family financially. Tee will play a caller and eventual talk show host, while Stark will be take on the part of the station's alien-obsessed owner.
Shooting for Roswell FM will begin July 25 in (of course) Roswell. [Variety]