TV Casting Bits: Jason Sudeikis In 'Eastbound & Down', Michael Rady And Nick Stahl In 'House Of Lies', Julian McMahon In Stephen Frey Adaptation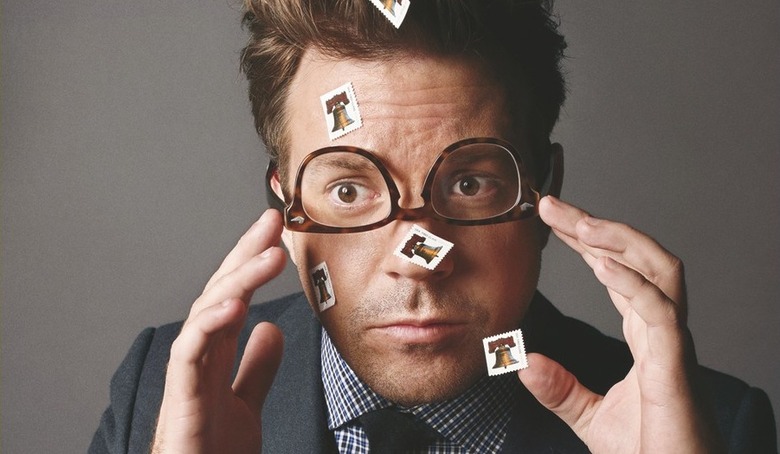 Saturday Night Live veteran Jason Sudeikis has been doing pretty well for himself as a movie star lately, with three separate big-screen projects in 2011 alone — Hall Pass, Horrible Bosses, and the upcoming A Good Old-Fashioned Orgy — but he hasn't left the small screen behind quite yet. The actor has just signed on for a recurring role on the upcoming season of HBO's baseball comedy Eastbound & Down as Shane, a new friend of former Major League pitcher Kenny Powers (Danny McBride).
The next season of Eastbound & Down will be the third and most likely final season of the series, and will premiere in early 2012. [Variety]
After the jump, Kristen Bell gains two new suitors, and Nip/Tuck star Julian McMahon takes on the finance industry.
Based on a memoir by Martin Kihn, House of Lies centers around two corporate management consulting firms. Don Cheadle, Ben Schwartz, Josh Lawson, Dawn Olivieri and Glynn Turman are also set to star. [TV Line]
Nip/Tuck's Julian McMahon is attached to star in a television adaptation of Stephen Frey's series of novels about private equity chairman Christian Gillette. Frey, who is himself a private equity director as well as a bestselling author, published the first of the four books in 2005.
If confirmed, McMahon would be playing the lead role of Gillette. Production company Roar recently acquired the book rights with the aim of developing a series for broadcast or cable television. The producers are currently seeking writers to pen the pilot episode. [Variety]