VOTD: Peter Jackson's 'The Hobbit' Production Video #2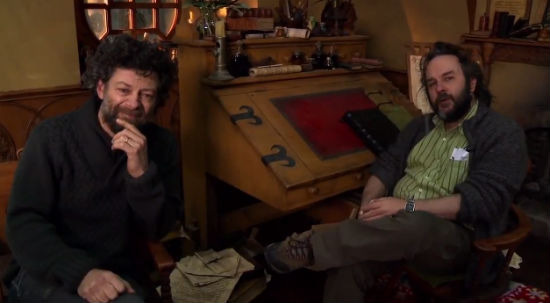 Peter Jackson just released a video allowing us to fly across Middle Earth with him, scouting locations for The Hobbit. The first block of the massive 254 day shoot on Jackson's two part version of J.R.R. Tolkien's book recently came to a close and, to mark the occasion, the director has finally released his second production video. Video number one came soon after the beginning of filming and focused on the rituals of prepping such a huge undertaking. Now, almost three months later with 20% of the shoot in the bag, this second video focuses on location scouting for the second block of filming which beings in September. Check it out after the jump.
Thanks to Jackson's official Facebook for the video.
I love the fact that these videos use Howard Shore's Oscar-winning music to help tell the story of production. It immediately makes you think of Middle Earth and the story that's going to be set up with The Hobbit: There and Back Again in 2012 and The Hobbit: An Unexpected Journey in 2013. Plus, as is the aim with most of these videos, it's nice to get a glimpse into an area of filmmaking that most of us never really see – in this case, location scouting. I love seeing what goes into finding all these places and, more importantly, all of the planning that has to occur to make sure everything goes smoothly. Plus, it doesn't hurt when you get to see Jackson jumping around in the mud.
He teases that we might get a third video before the shooting begins again on September 5 but, with the fact that he says he's doing pre, post and regular production work all simultaneously during the break, I wouldn't hold your breath. The fact that Jackson does anything – and even asks the, obviously, very tired second unit director Andy Serkis, to join him – is pretty extraordinary.
What was your favorite part of the video? Did you catch the glimpse of Bilbo walking on the rocks?