Ray Stevenson Cast As Bad Guy Firefly In 'G.I. Joe 2: Cobra Strikes'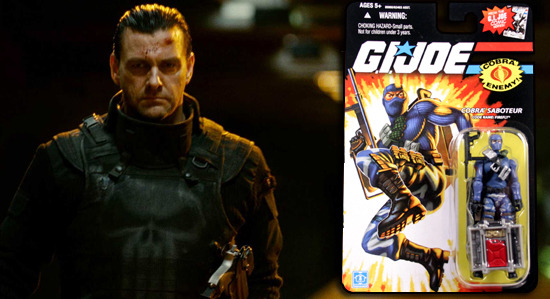 The latest on Jon M. Chu's G.I. Joe 2: Cobra Strikes is that the picture has a villain: Ray Stevenson (Punisher: War Zone, Rome, Thor) will play Cobra contract killer and saboteur Firefly in the movie, which begins shooting in Louisiana a few weeks from now.
He joins Channing Tatum, Dwayne Johnson, Adrianne Palicki, Elodie Yung, RZA and D.J. Cotrona. A few details about the character Firefly are after the break.
The character hit Hasbro's toy line and the first Marvel Comics G.I. Joe series in 1984. As the story goes, he was trained by ninja and originally hired by Cobra Commander to kill Snake Eyes. He tried to work with Zartan to manage this, but things went wrong and Firefly's master ended up dead, with Storm Shadow blamed for that killing. Here's a little more quick recap on the character:
Firefly's given name is unknown. Even Cobra Commander doesn't know his real name or what he looks like. Firefly is a ninja master, a saboteur, and an expert in all NATO and Warsaw Pact explosives and detonators. He always places his charges in the proper location for maximum damage. His fees are paid into a numbered Swiss bank account, and are always paid in advance. He makes no guarantees, and gives no refunds. Firefly also tends to go together with Black Out and Munitia as H.I.S.S. (short for Hierarchy of Infiltration, Stealth, and Sabotage).
[THR]