'The Adventures Of Tintin' International Trailer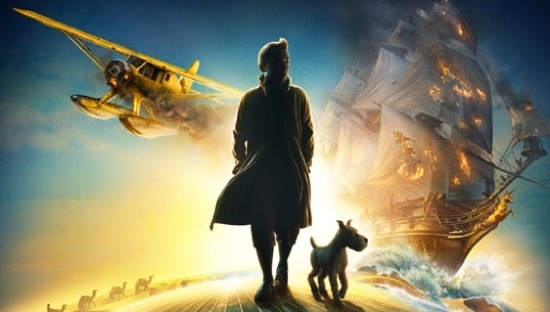 Here's the first full-length trailer for The Adventures of Tintin, which Steven Spielberg directed as a mo-cap animated adaptation of one of Herge's classic Tintin tomes. This is our first good look at the action and adventure promised by the title and poster, and our best look yet at the animation, produced by Peter Jackson and enabled by WETA. Jamie Bell plays Tintin, who finds a replica of the ship Unicorn, and is led to treasure and danger. Andy Serkis plays his cohort Captain Haddock, while Simon Pegg and Nick Frost play the bumbling detectives Thompson and Thompson. This trailer gives a quick look at the villain Red Rackham (Daniel Craig) as it gives off the same sort of old-school adventure vibe that Steven Spielberg once captured so well in the first Indiana Jones films. Can The Adventures of Tintin bottle that same lightning once more? Make an early call by watching the trailer after the break.
Synopsis:
Paramount Pictures and Columbia Pictures Present a 3D Motion Capture Film "The Adventures of Tintin" directed by Steven Spielberg from a screenplay by Steven Moffat and Edgar Wright & Joe Cornish. Starring Jamie Bell ("Billy Elliot ," "Defiance") as Tintin, the intrepid young reporter whose relentless pursuit of a good story thrusts him into a world of high adventure, and Daniel Craig ("Quantum of Solace ," "Defiance") as the nefarious Red Rackham.
The Adventures of Tintin also features Toby Jones, Mackenzie Crook, Tony Curran, Daniel Mays, Sebastian Roche and Gad Elmaleh. It opens in Europe on October 26, and in US theaters December 23rd.