'Rounders' And 'Solitary Man' Writers Scripting And Directing 'The Game: Penetrating The Secret Society Of Pickup Artists'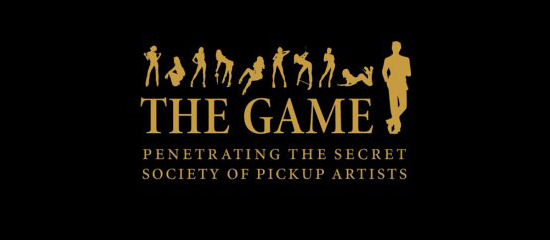 David Levien and Brian Koppleman made a name for themselves with the script for Rounders, then wrote (among other things) the scripts for Steven Soderbergh's Ocean's Thirteen and The Girlfriend Experience, and wrote and directed the Michael Douglas film Solitary Man. Now they are set to write and direct an adaptation of the Neil Strauss pick-up bible The Game: Penetrating the Secret Society of Pickup Artists.THR says the project has landed at MGM after spending years circulating among different producers and possible directors. (Chris Weitz, D.B. Weiss, and Rawson Marshall Thurber have all been attached to write and/or direct over the years.) So Koppelman and Levien will rewrite the script and, hopefully, be the ones to finally direct the film.The Game is one of those semi-infamous books that is both repulsive and fascinating, as it chronicled Neil Strauss' attempt to learn about the lives of guys who constantly refine their techniques for picking up women — many of which involve a basic approach to people that is more marketing than anything else. But according to Strauss the techniques work, which adds to the fascination factor. Can the guys who wrote The Girlfriend Experience and Solitary Man channel the ideas they had about human relationships in those films into something that will work for The Game?
A synopsis:
Hidden somewhere, in nearly every major city in the world, is an underground seduction lair. And in these lairs, men trade the most devastatingly effective techniques ever invented to charm women. This is not fiction. These men really exist. They live together in houses known as Projects. And Neil Strauss, the bestselling author, spent two years living among them, using the pseudonym Style to protect his real-life identity. The result is one of the most explosive and controversial books of the year — guaranteed to change the lives of men and transform the way women understand the opposite sex forever.
On his journey from AFC (average frustrated chump) to PUA (pick-up artist) to PUG (pick-up guru), Strauss not only shares scores of original seduction techniques but also has unforgettable encounters with the likes of Tom Cruise, Britney Spears, Paris Hilton, Heidi Fleiss, and Courtney Love. And then things really start to get strange — and passions lead to betrayals lead to violence. The Game is the story of one man's transformation from frog to prince — to prisoner in the most unforgettable book of the year.