Louis Morneau, A Graduate Of The Roger Corman School, Directing Universal's 'Werewolf'?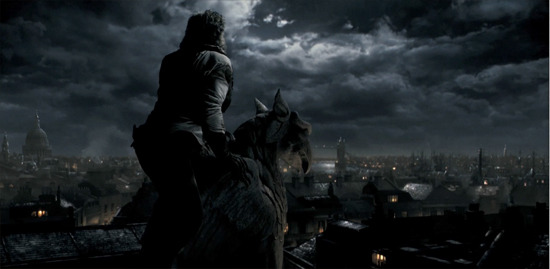 The last time we heard about Universal's future plans for The Wolfman, the report was that the studio is essentially planning to pretend the 2010 film by Joe Johnston (who stepped in at the last minute) never existed. A new film called Werewolf, written by Michael Tabb, is supposedly the angle Universal will take to further exploit the classic horror property. And now the film might have a director: Louis Morneau.
It's possible that the name, reported by Moviehole, means nothing to you. I can't say it meant anything to me. That's because I haven't seen Joy Ride 2: Dead Ahead (his last film, from 2008) or The Hitcher II: I've Been Waiting, or Bats, Soldier Boyz or Carnosaur 2. OK, wait, I have seen Carnosaur 2, but can't tell you enough about the 1995 film to be of any use now.
Morneau came out of the Roger Corman machine, and that doesn't have to be a bad thing — quite a few other directors got early work from Corman. Names you know, like Francis Ford Coppola, Peter Bogdanovich, Jonathan Demme, Gale Anne Hurd, Joe Dante, James Cameron, John Sayles, Monte Hellman, and more. But those people all eventually distinguished themselves with some work that went beyond the Corman cheapie model. Louis Morneau hasn't done that yet, but there's always a chance that Werewolf could be his moment. (Morneau has also worked with Joel Silver and Richard Donner.)
So, assuming that Moviehole's report is on the money and that casting is soon to begin on Werewolf, it looks like Universal is making a quickie reboot. Not really something the studio usually does, at least as a theatrical effort. That's an unusual thing, and we'll be curious to see what happens, and if any names we know get attached to roles in this lycanthropic experiment.