New Posters: 'Tinker, Tailor, Solider, Spy;' 'Take Shelter;' And 'Bellflower'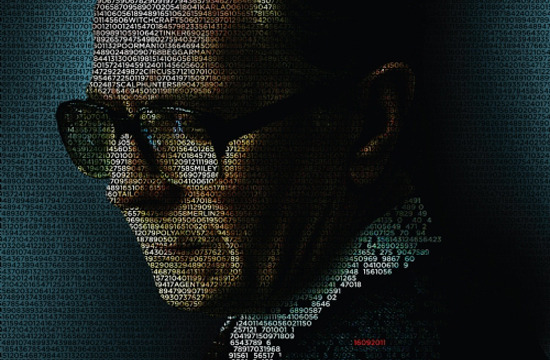 It's a Gary Oldman sort of week. Yesterday we saw him as Jim Gordon, incapacitated or dying in the teaser trailer for Christopher Nolan's The Dark Knight Rises. Now we've got an image of the actor rendered in code on the poster for his fall thriller Tinker, Tailor, Soldier, Spy. That film, directed by Tomas Alfredson of Let the Right One In fame, happens to be one of our more anticipated films of the year. (In part because of the cast: Colin Firth, Tom Hardy, Mark Strong, Benedict Cumberbatch, Ciaran Hinds, Mark Strong, Svetlana Khodchenko, Toby Jones, John Hurt, Stephen Graham and Kathy Burke.)
Along with that image, we've got the bird-laden one-sheet for Sundance fave Take Shelter as well as a fiery poster for the apocalyptic indie love story Bellflower.
Empire has the Tinker, Tailor, Solider, Spy image, while Movieline premired the Take Shelter poster.
Here's the plot for Tinker, Tailor, Soldier, Spy, which Focus will release in the US on November 18:
The man he knew as "Control" is dead, and the young Turks who forced him out now run the Circus. But George Smiley isn't quite ready for retirement-especially when a pretty, would-be defector surfaces with a shocking accusation: a Soviet mole has penetrated the highest level of British Intelligence. Relying only on his wits and a small, loyal cadre, Smiley traces the breach back to Karla-his Moscow Centre nemesis-and sets a trap to catch the traitor.
Pete dropped this Take Shelter poster into Page 2 today, but I wanted to make sure to push it a little bit because the film seems like one that potentially interested audiences might manage to miss. It stars Michael Shannon and Jessica Chastain in an unusual story about one man's breakdown and the effect it has on his family. Here's the trailer. Sony Classics will open the film on September 30 in limited release. Here's an excerpted synopsis for Take Shelter. If you want a more concise take, check out Germain's Sundance review.
Curtis LaForche lives in a small Ohio town with his wife Samantha and six-year-old daughter Hannah, who is deaf. Curtis makes a modest living as a crew chief for a sand-mining company. Samantha is a stay-at-home mother and part-time seamstress who supplements their income by selling handmade wares at the flea market each weekend. Money is tight, and navigating Hannah's healthcare and special needs education is a constant struggle. Despite that, Curtis and Samantha are very much in love and their family is a happy one. Then Curtis begins having terrifying dreams about an encroaching, apocalyptic storm. He chooses to keep the disturbance to himself, channeling his anxiety into the obsessive building of a storm shelter in their backyard....