Cool Stuff: Crazy 4 Cult 5 Preview #4; Over 20 New Images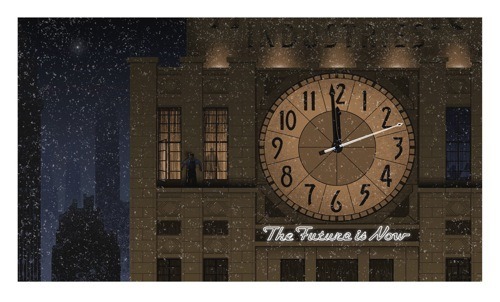 Nope. Not even three previews could come close to showcasing all the awesome stuff that'll be at Gallery 1988 in Los Angeles Friday night (yes, tonight) as Crazy 4 Cult 5: I'm Too Old For This Sh*t finally opens to the world. The show features work from over 100 artists interpreting a wide variety of cult films and, in this final (and biggest yet) preview for the show you'll see Max Dalton's Monty Python and the Holy Grail inspired piece, Fight Club through the eyes of Joshua Budich, Brandon Schaefer's take on The Evil Dead and other art based on movies like Being John Malkovich, Buffalo 66, The Karate Kid, Mulholland Dr., A Clockwork Orange, The Hudsucker Proxy and more. There are over twenty new pieces below the jump.
And, of course, don't forget to check out the first preview, second preview and third preview from the show at those links.
Crazy 4 Cult 5 will have its opening reception Friday, July 8th from 7-11 p.m. and will remain open from 11 a.m.-6 p.m. every Wednesday through Sunday through July 30 at 7020 Melrose Avenue, Los Angeles, CA. Also, at noon on Sunday July 10, get your copy of their Crazy 4 Cult book signed by many of the artists featured. Visit Gallery 1988's site for more info.
And, once again, don't forget our other previews: Preview One, Preview Two and Preview Three as well as these awesome pieces by Robert Brandenburg that we previously premiered on the site. For all the artists we missed, our apologies, we tried to put in as many as possible.
Thanks to Poster Shizzle, Inside the Rock Poster, OMG Posters and many other sites for these images.