Sequel Bits: Brent Spiner Jokes About 'Star Trek 2,' 'Horrible Bosses' Screenwriters Writing 'Cloudy With A Chance Of Meatballs' Sequel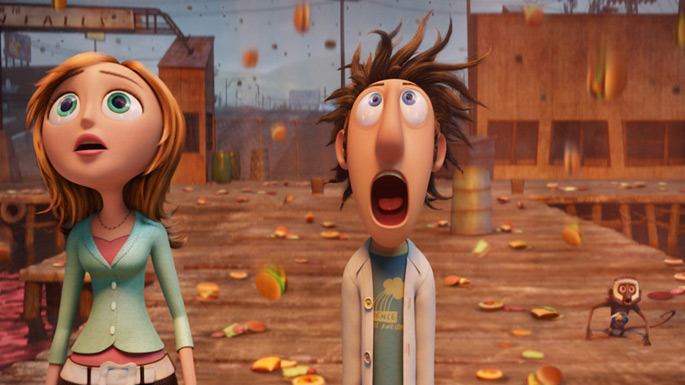 Couple of bits of info on upcoming sequels for you today. First up, Brent Spiner, who played Data on Star Trek: The Next Generation and in several movies that followed, might like to appear in the upcoming Star Trek sequel currently being written by Damon Lindelof, Alex Kurtzman, Roberto Orci and J.J. Abrams. Emphasis on 'might,' however. In an online chat to promote his new series Fresh Hell, the actor joked about a possible role in the Trek sequel:
I am thinking more about the next Star Trek movie and more about who can I be in it. I did this character Arik Soong [on Star Trek Enterprise], not to be confused with Dr. Soong on the [TNG], this was his predecessor. And I would like to start a campaign, maybe right here tonight, its called BBS – Bring Back Soong.  And I want you to flood JJ Abrams offices with that: BBS, Bring Back Soong.
So: little more than a joke, but not the worst one. Better to have Soong come back than Data, who would stick out amid the Abrams versions of the classic characters. After the break, we carry on with minor sequel news with a bit of info on the sequel to Cloudy With a Chance of Meatballs.
The LA Times reports that John Francis Daley and Jonathan Goldstein, who are poised to score this weekend with Horrible Bosses, which they wrote, have been hired to do a new draft of a Cloudy sequel.
While the first film was an expansion of the kids' book Cloudy With a Chance of Meatballs, by Ron and Judi Barrett, this sequel is going to be an original story rather than an adaptation of the authors' own sequel Pickles to Pittsburgh. That being the case, we don't have any indication of what the story or characters in the sequel might be. We'd expect original heroes Flint Lockwood (Bill Hader) and Sam Sparks (Anna Faris) to return.