VOTD: 'Field Of Dreams 2' Features Taylor Launter And Surprise Cameos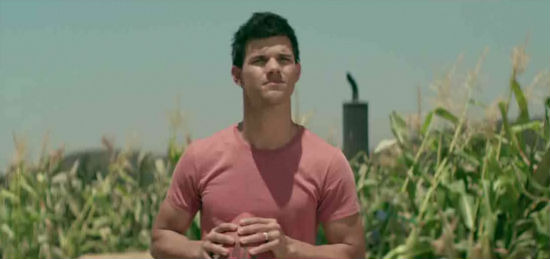 Field of Dreams is one of those movies that makes even the best of us cry. The beautiful respect for the game of baseball is only trumped by the great relationships Ray Kinsella (Kevin Costner) develops with Joe Jackson (Ray Liotta), Terence Mann (James Earl Jones) and his undying faith in himself. It's a poignant and memorable film.
Thankfully, a sequel to the 1989 Phil Alden Robinson classic never came to fruition but with the National Football League in danger of missing their season, Funny or Die has decided to take that "If you build it, he will come" structure and apply it to football with Field of Dreams 2: NFL Lockout starring everyone's favorite werewolf, Taylor Launter. Fans of football will be delighted by all the NFL stars who show up and Field of Dreams fans will be overjoyed by the homages. Check it out after the jump.
Thanks to Funny or Die for the video (and a tip of the hat to Collider for alerting me to it). FYI I'm going to spoil both Field of Dreams and this video, Field of Dreams 2, below the embed so only come back if you've seen both.
As funny as some of the lines delivered by NFL stars like DeSean Jackson are, or as satisfying as it is to see Ray Lewis tackle Taylor Lautner over and over, this video is all about the cameos: specifically Ray Liotta, Dennis Haysbert as Mann and, of course, the Kevin Costner green-screen cameo at the end. That just brings the whole thing home and brings a simply clever video to insta-share status.
Where does this rank in the pantheon on Funny or Die videos? Does Lautner's obvious sense of humor about himself make you like him more?