The Sound Design Of 'Transformers: Dark Of The Moon'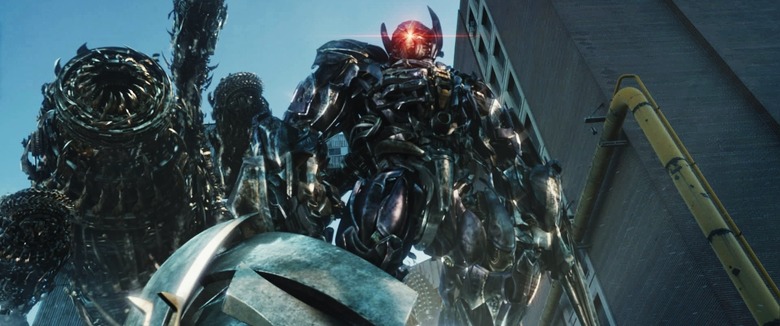 Cast your memory back to January 2010 and you might recall that we featured a short video piece that looked into the sound design of Transformers: Revenge of the Fallen. The clip wasn't all great, but there were a couple of moments in there that showed how a flash of creative inspiration made parts of the second Transformers film unique from a sound perspective.
Now, a year and a half later, Transformers: Dark of the Moon is in theaters and we have a similar clip looking into the sound design of the current sequel. As with the last clip, there's a little too much "wow, working with Michael Bay is great!" But when things settle down into showing just how some of the movie's sounds were created, once again there are a couple great little examples of how the mundane becomes something larger than life.
In this case, it's the sound of dry ice on metal that leaps out as a really wonderful idea. It sounds like a bit like a giant steel cello. (Ever get the chance to see Bob Rutman play live? Very cool stuff, and any video clip you can find online will capture only the smallest part of the giant layers of sound he conjures. You'll know where part of the inspiration for that fragment of the Heat score came from.) I could listen to a collection of only those ice/metal sounds for quite a while alone.
From the Vimeo page:
Director Michael Bay and Producer Steven Spielberg return this summer for the third film in the Transformers franchise, Tranformers: Dark of the Moon. The amazing visual effects in this film are complimented by the talented efforts of the sound team including Re-recording Mixers Greg Russell and Jeff Haboush, and Supervising Sound Editor and Sound Designers Ethan Van der Ryn, and Erik Aadahl.
[via TFW2005]