'Twilight' Author Stephenie Meyer Producing 'Napoleon Dynamite' Co-Writer's Directorial Debut 'Austenland'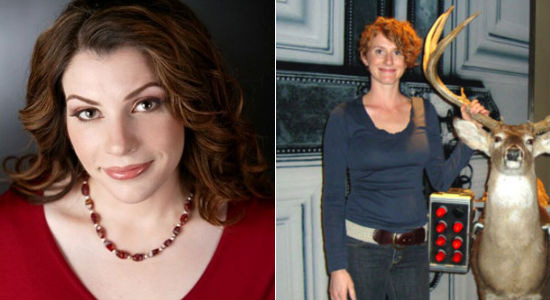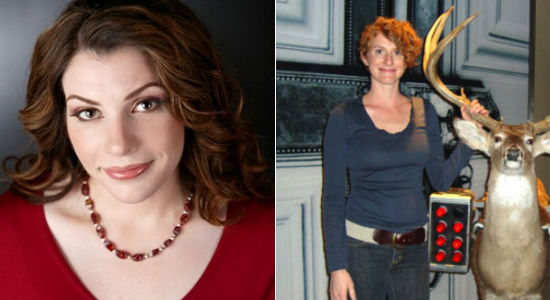 Two successful female writers will take on new roles as they collaborate on an indie romantic comedy. The film is called Austenland and it'll be directed by Jerusha Hess, who co-wrote Napoleon Dynamite, Nacho Libre and Gentlemen Broncos with her husband Jared Hess, and produced by Stephenie Meyer, writer of the Twilight novels. Though Meyer is credited as a producer on those ultra-successful movies, this will be her first producing gig on something she didn't conceive.
Austenland focuses on a young woman obsessed with Colin Firth's character, Mr. Darcy, in the BBC production of Jane Austen's Pride and Prejudice. Starring Keri Russell, JJ Field, Bret McKenzie, Jennifer Coolidge, Jane Seymour, Rupert Vansittart and James Callis, it humorously explores how that idealism completely ruins her love life. Shooting begins this week. Read more after the jump.The Hollywood Reporter broke the news of this film and described it in a bit more detail as follows:
[Austenland] centers on a single, thirtysomething woman with a secret obsession with Mr. Darcy — as played by Colin Firth in the BBC adaptation of Pride and Prejudice. The obsession is ruining her love life because no real man can compare. When she decides to spend her life savings on a trip to an English resort catering to Jane Austen-crazed women, the woman's fantasy of meeting the perfect Regency-era gentleman becomes more real than she could have imagined.
Sounds like a pretty basic chick flick, romantic comedy, but I love the meta twist that a woman could be so obsessed with a fictional character that it ends up taking over her life. One can only assume Meyer and Hess have the rights to the BBC Pride and Prejudice so that Firth will be playing himself in the film.
Does that cast and creative team intrigue you at all? Or does the Meyer Twilight stigma immediately turn you off?