Clark Gregg And Rachel Bilson Join 'The To Do List'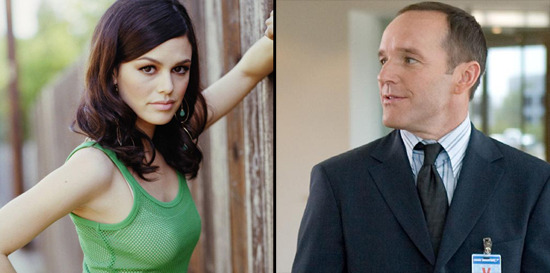 The coming of age sex comedy The To Do List, formerly called The Hand Job, has been on our radar since it began to assemble a massive cast of young comedic talent. Aubrey Plaza (Parks and Recreation, Scott Pilgrim) plays a young woman who wants to head into college with a wealth of sexual experience under her belt, and so spends her post-senior summer trying to check off items on a sexual to-do list. The latest actors to sign on for the shenanigans are Clark Gregg (Marvel Studios' bedrock player) and Rachel Bilson (The O.C., New York, I Love You).
The To Do List is written and will be directed by Maggie Carey. She's married to Bill Hader, and here's what he had to say
about the film a couple months back:
It's about her playing an type-A, studious girl who graduates high school and hasn't done anything with a guy. The summer before college she decides that she has to find out how to do everything in order to be properly prepared, so she makes a very serious bullet list of everything, like... handjob, titty-fuck, blow-job, fingering, and just kinda checks one off every time she does it. She's being the aggressor and is very straight-forward about it, like 'Okay, so I'm going to give you a hand-job now.' And the guys are very taken aback about it, especially her straight-laced friends.
And we've known the following about the cast members and their respective roles: Connie Britton will play the main character's "liberal, free-spirited mother," Mae Whitman and Alia Shawkat are two of her best friends; and Scott Porter will play a guy in a band that Plaza has a crush on. Dominic Dierkes and D.C. Pierson (along with their Derrick Comedy co-member Don Glover) will play lifeguards; Bill Hader will be their stoned boss at the pool. Johnny Simmons is Plaza's classmate and co-worker, and Christopher Mintz-Plasse is his sci-fi nerd best friend.
We don't have the rundown on the roles that Clark Gregg and Rachel Bilson will play, but as the film is scheduled to shoot any moment now we should get the details soon. [The Playlist]