Superhero Bits: Captain America, Patton Oswalt, The Dark Knight Rises, The Amazing Spider-Man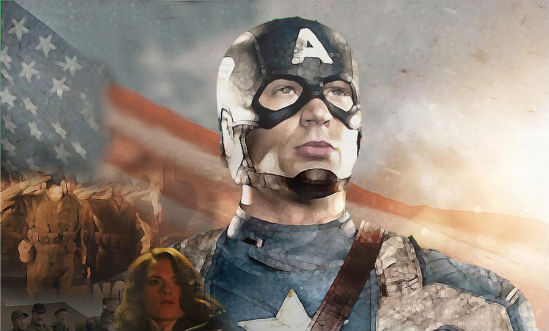 Want to buy a copy of The Amazing Spider-Man #6 signed by Andrew Garfield? What would a Batman story written by Patton Oswalt be like? Which former Batman actor could cameo in The Dark Knight Rises? What does "The Fire Rises" mean? And would you like to read a ton of Captain America: The First Avenger content while listening to the film's score? Seems appropriate for the July 4th edition of Superhero Bits!
AICN uncovered this video which previews some of Alan Silverstri's score for Captain America: The First Avenger. I've posted it up top here so you can listen while reading the rest of this column on July 4, which has a bunch of other Captain America news.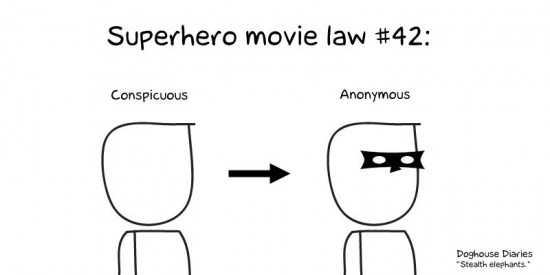 The Doghouse Diaries (via The High Definite) point out that, even with a small mask, a superhero is unrecognizable.
Comedian and pop culture junkie Patton Oswalt posted two rejected Batman stories he pitched DC a few years ago. As expected, they're pretty much unlike anything you've ever read. One was about the Joker escaping Arkham Asylum and how the criminals help Batman bring him to justice. The other is called "Arkham's Arsenal" and featured 11 of the most famous Batman villains, and one other person, who took place in a mysterious, Dirty Dozen-type, World War II mission. Read about both of these in Oswalt's words on his site.
Batman: Arkham City looks awesome no matter what, whether it's a still image or box art. But the real beauty is in video, as in this 12 minute Catwoman clip uncovered by Topless Robot.
You've probably all seen the crappy looking first video of Selina Kyle (Anne Hathaway) showing up in The Dark Knight Rises but Superhero Hype has some additional info on that shoot. They've got info on the football game happening in Pittsburgh as well as parachute jumps in England:
Parachutists dressed in black and using a private jet painted black have been in action at Cairngorm Gliding Club's site at Feshie Bridge. A former US military C130 Hercules transport aircraft linked to The Dark Knight Rises has also been making flights from Inverness Airport.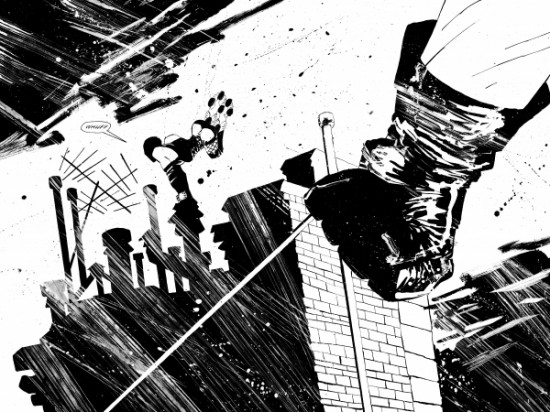 The Los Angeles Times has a bunch of info on Frank Miller's upcoming, and long gestating, comic called Holy Terror which has a terrorist/September 11 slant. That's an image above.Coming Soon got their hands on the "Captain America: Official Movie Special" magazine which provides a slew of behind the scenes and spoiler photos from the film. If you're excited about it, it's worth checking out some of the images.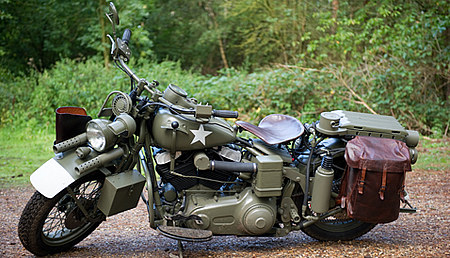 Speaking of which, the Marvel Movies Facebook (via MovieWeb) has uncovered a bunch of photos of Captain America's Harley Davidson in Captain America The First Avenger.
Comic Book Movie came upon some tweets and alternate posts that suggest Adam West himself has been spotted around the same areas of England where Christopher Nolan has been filming The Dark Knight Rises. Is it just coincidence? Probably, but that would be awfully interesting.
Due to the amount of graphics and images included in Superhero Bits, we have to split this post over TWO pages. Click the link above to continue to the second page of Superhero Bits.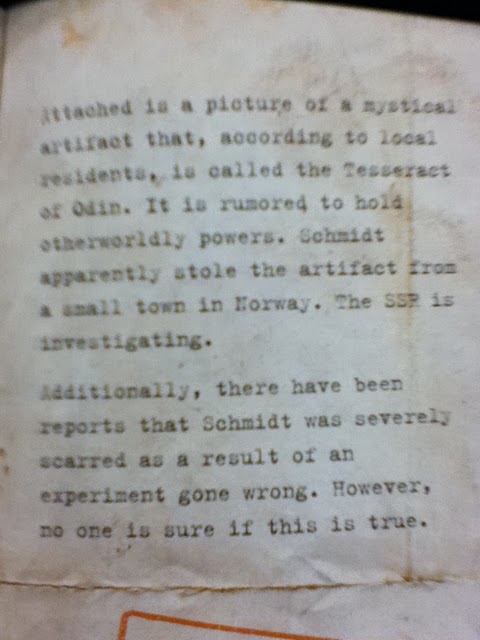 Know Your Marvel News (via CBM) their hands on a Captain America: The First Avenger children's book which reveals where Red Skull gets the Cosmic Cube in the film. To avoid spoilers, we've put the second, less revealing image above. Click it to see the true reveal.
The messageboards over at Nolan Fans reportedly know what "The Fire Rises," the viral phrase being used for The Dark Knight Rises, refers to. Instead of posting it here – it's obviously a spoiler – we'll just direct you to that site.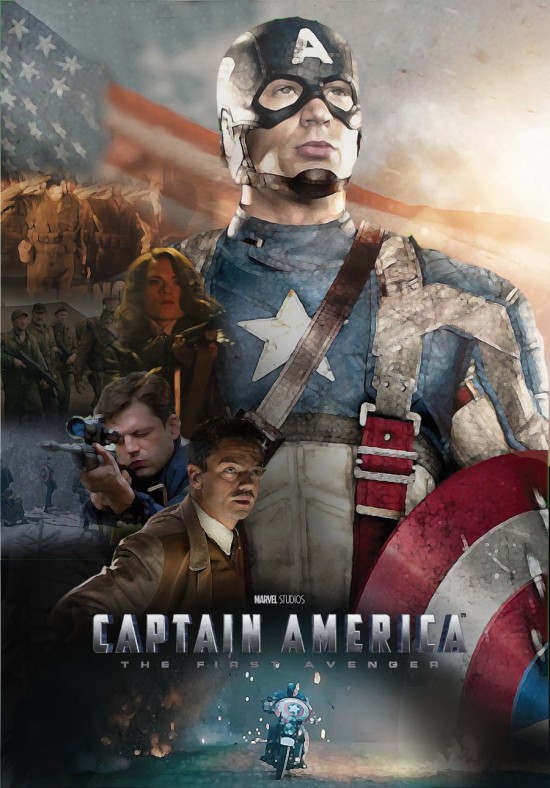 The posters for Captain America: The First Avenger have been semi-disappointing for many people. In response, Comic Book Movie has posted the above fan poster.
A site called Movie Mistakes (via CBM) is claiming that X-Men First Class is the most mistake-ridden film of 2011 so far. Unfortunately, most of the mistakes they list are errors in continuity that assume the other four X-Men movies are all part of this same world and we've heard time and time again that's not exactly the case. If you're a fan of nit-picking, check it out. Thor also gets the business.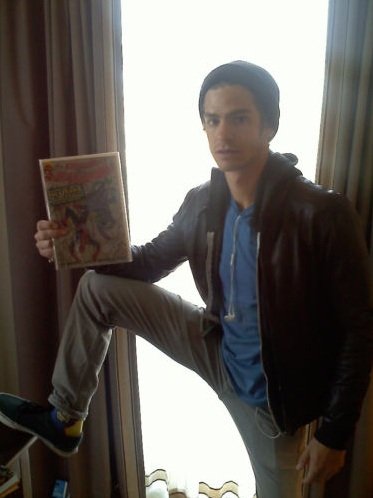 Stand Up For Cancer, a very worthy cause, is auctioning off a copy of Amazing Spider-Man #6, the first appearance of The Lizard, signed by Marc Webb, Andrew Garfield and Emma Stone all of the upcoming The Amazing Spider-Man movie. There are more photos over on eBay where the very pricey comic is still, for now, moderately priced.Topless Robot has come up with their five best, and worst, episodes of the early Eighties cartoon Spider-Man and his Amazing Friends. Above is the #3 best episode, Spidey Goes Hollywood.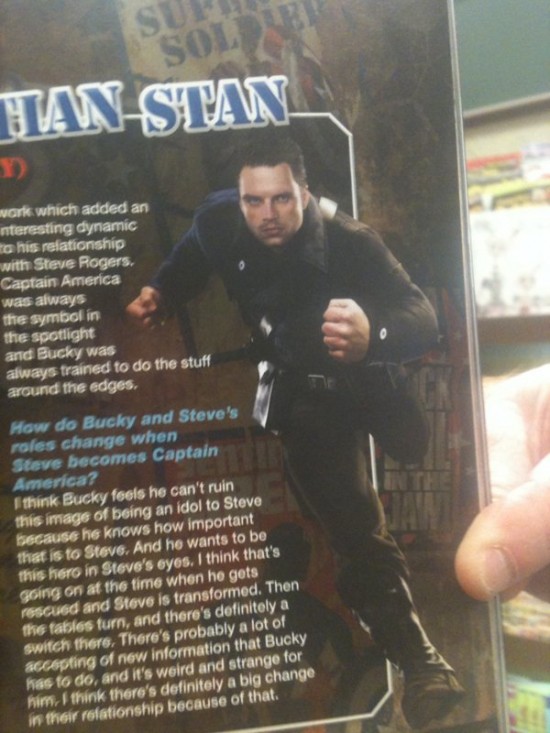 Here's a new image and info on how Bucky fits into Captain America: The First Avenger from a book that Comic Book Movie found in stores.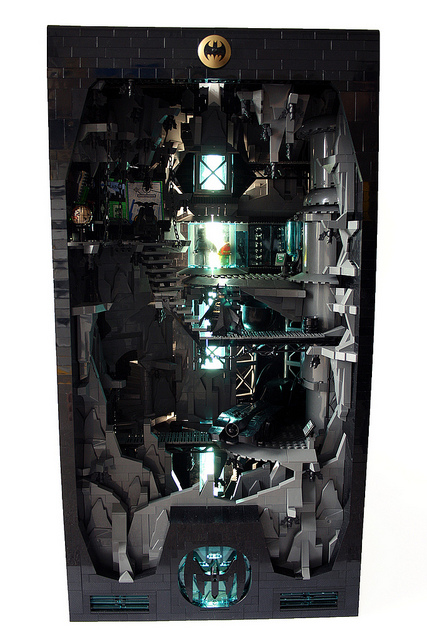 Super Punch found two really cool custom Lego jobs: the Batmobile and the Batcave, the latter of which you can see above.